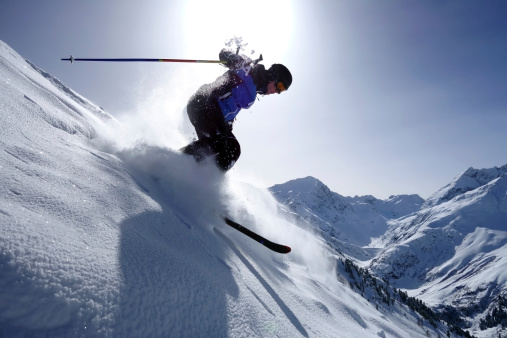 Mostviertel is a stunning winter wonderland at this time of year and whilst it is largely a region that fails to fall under the radar of the average international tourist, it has an awful lot to offer those who are willing to stray off the beaten path!
Situated in the southwest corner of lower Austria, The Mostviertel is a region that owes its name to the popular apple cider that is produced and enjoyed locally, (often referred to as the orchard of Austria).
The winter season offers a fantastic opportunity to enjoy the spectacular views and landscapes in this area and there are plenty of things for visitors to see and do…
Skiing In Mostviertel
With a total of 92km of slopes and a choice of seven ski resorts, hitting the slopes is easy during a winter stay! The resorts in this region reach up to 1626m!
A Rich Cider & Perry Culture
This area is home to a number of excellent cider producers, which is great news if you love cider! Many local producers have dedicated themselves to the production of the most wonderful pear cider and a tour along the 200km Moststraße, a sign posted Cider Trail gives you the unique opportunity to sample this speciality and see for yourself how good it is during leisurely stops on route.
To top it off the quality of the regional food is outstanding so eating out and enjoying the local culture is going to be an absolute pleasure.
A Unique Base For An Unforgettable Winter Getaway!
The Big House Company have the keys to an exclusive property, right in the very heart of this captivating region; an elegant Austrian Castle steeped in history and complete with suits of armour!
This charming property is over 1000 years old and with space to accommodate up to 50 guests comfortably, it is the perfect choice for a winter wedding, a group celebration or simply as a unique winter retreat.
Advice & Support
There is plenty of advice and support on hand for guests hiring this outstanding property, so whether you are organising an event, or holidaying with your favourites you will have no problem accessing all of the ingredients you require to create exactly the kind of trip or event you have in mind.
With a bar on site, a purpose designed party room and the option of in house catering, you will find everything you need and a whole lot more at this beautifully furnished and luxuriously appointed property.
Relax With A Spot Of Golf…
With a choice of two fantastic golf courses, just a short stroll away, our Austrian Castle also makes a great base for a group of golfing buddies. Visiting golfers are made to feel very welcome by both staff and members and are permitted to participate on a pay and play basis without membership.
Spectacular Property In A Spectacular Region
In between skiing, perry sampling and the odd round of golf you will find plenty of other things to do locally, such as exploring some of the fine examples of historical buildings and medieval villages close by. But as a guest in our 16th century castle, with exclusive use of a historical building of your own, there is every chance that you will find yourself so relaxed and comfortable that you simply don't feel the need to go anywhere at all!