House Party Catering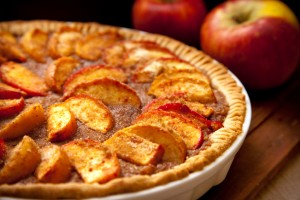 We have built our reputation on the meals we provide—it's an integral part of our business. All the meals are homemade by talented local chefs who come to the house just for the occasion they are booked.
We offer you a variety of menus for your big house party from a simple, hearty, two course, self-service meal, to a more formal, fully served and cleared dinner. All are made from the best available local produce wherever possible.
DROP-OFF MEAL
Two Courses for £24.50 per person (minimum 15 people)
A hearty two course supper prepared and delivered to the house for you. Heating instructions are supplied! These menus are very popular and use the best local ingredients. You can add a starter for £6.50 per person.
CASUAL DINING
Three courses for £35.00 per person (minimum 15 people)
Take advantage of our drop off menu – now to include an appetiser, but have it served to you! We will provide a member of staff to lay the table and heat and serve the food 'family style' for you.
Our staff will be on hand at until 11pm to clear and wash up.
THAI BANQUET
Two courses for £32.50 per person (minimum 15)
Fancy something different? Our talented Thai chefs will arrive at the house in time to prepare a two course banquet for you – ideal for Friday or Sunday night. Once the main course is served our team will quietly depart leaving you to enjoy the rest of the evening in privacy.
We also arrange Thai cookery master classes at our large house parties, where you learn to prepare your own banquet with expert supervision and eat your results!
DINNER PARTY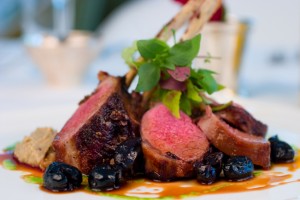 Three Courses and Canapes for £49.50 per person (minimum 18 people)
Our staff will arrive in time to prepare and serve canapes followed by a three course formal dinner. These meals are ideal for celebration dinners and form the centrepiece of your house party weekend. They also work well in conjunction with our murder mystery team to provide a Whodunnit dinner!
BREAKFAST HAMPERS
Prices dependent on the group size, please ask.
Left in the house for you containing an assortment of local produce including awarding winning butchers saugsages, farm eggs, local preserves etc. Please advise us on numbers and we will prepare for you.
PICNICS AND BBQs
Two courses from £25.50pp (minimum 15 people)
For those more informal meals we can supply hearty picnics and rustic bbqs on either a drop off or served basis.
Menus
We have an extensive list of menus suitable for every occasion. Check out some of the latest menus below:
Testimonials
Peter and the gang at The Big House Company were brilliant and catered for our every need and wish.  We had breakfast, lunch and dinners all cooked and catered for by incredibly friendly staff and the quality of the food was excellent.  Henry
The food was outstanding; we played croquet, rounders and partied into the early hours.  Please give my thanks to the chef and his very professional helpers.  The F group
Peter and his staff ensured a seamless service from start to finish.  The best service is when you don't even notice that the staff are among your guests.  Everyone bar non had a fantastic time and we would not hesitate to recommend The Big House Company to anyone.  The B group