Looking to have an amazing House Party weekend, you've found the right houses!
Rent one of our houses and we give you the keys and off you go. Our party houses are perfect for a special occasion. The dining rooms are all big enough for the whole group and the games rooms in most houses are perfect for the weekend party.
Attention to Detail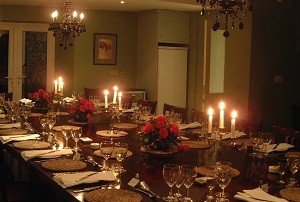 From the crisp table linen and sheets, to the log fire laid ready to put a match to, we think the extra effort is worth it to ensure our guests arrive to a wonderfully warm, spotlessly clean house, full of character and atmosphere – a real home from home, with all the equipment needed to self cater if you so wish. Your very own country house party to rent in a beautiful, comfortable venue.
The Full Package
Our obsession with cleanliness, combined with spacious party houses to rent and lovely surroundings, makes a huge difference to the quality and feeling of a stay in a Big House. Your big house party is sure to be a success in one of our five star awarded large houses to rent.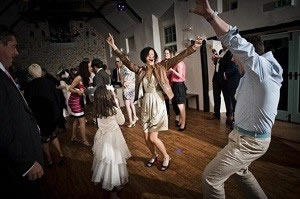 Our party houses to rent are ideal for celebrations of all kinds including birthdays, anniversaries, country house weddings and reunions.
If you want to book today then call us now and quote Party Hire and we'll give you a box of bubbly on arrival (6 bottles).
Testimonials
" We had a fantastic weekend, wish I could remember more of it. We had such a great time in the house – the meal on Friday was absolutely amazing, the weather held out for a great day by the pool on Sunday and everyone loved the house, a fantastic party all in all! The good news is that as a group we now want to do the whole huge party thing somewhere every year, so maybe we will be back again, or maybe to one of your other places. Thanks once again for having us! "
Jeremy
"Fantastic fun, classic weekend away."  Alexander Armstrong and Ben Miller
"A great house for entertaining in, thank you for all your help."  Simon Woodroffe
"After three years and two quick stops at Gerbestone along the way – we have found ourselves back at the wonderful Tonedale – truly a home from home!" Liz Dawson
"Fabulous house – I've had a great birthday!"  Darcey Bussell