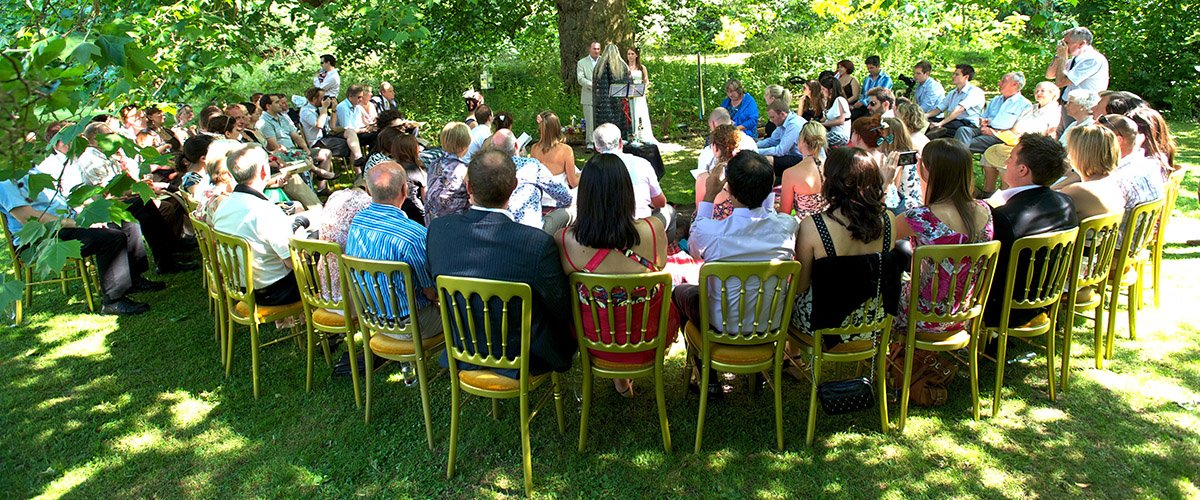 It's your day, We'll help you to Do it your way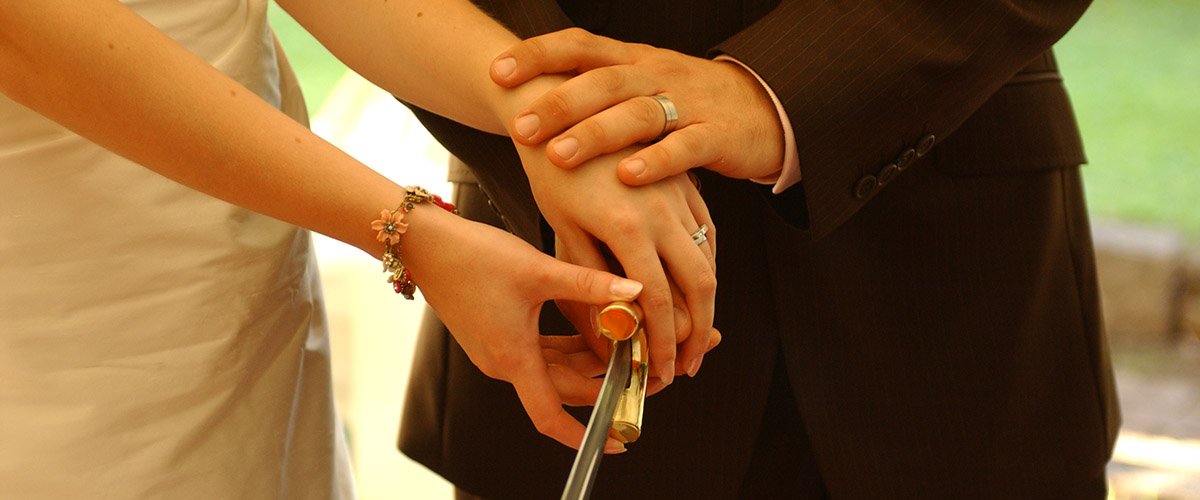 It's your day, We'll help you to Do it your way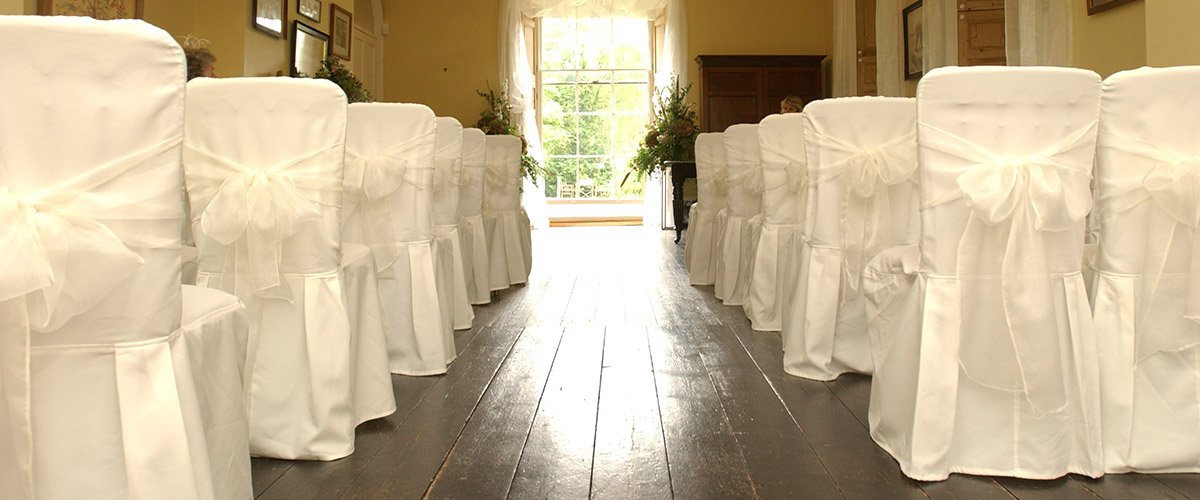 It's your day, We'll help you to Do it your way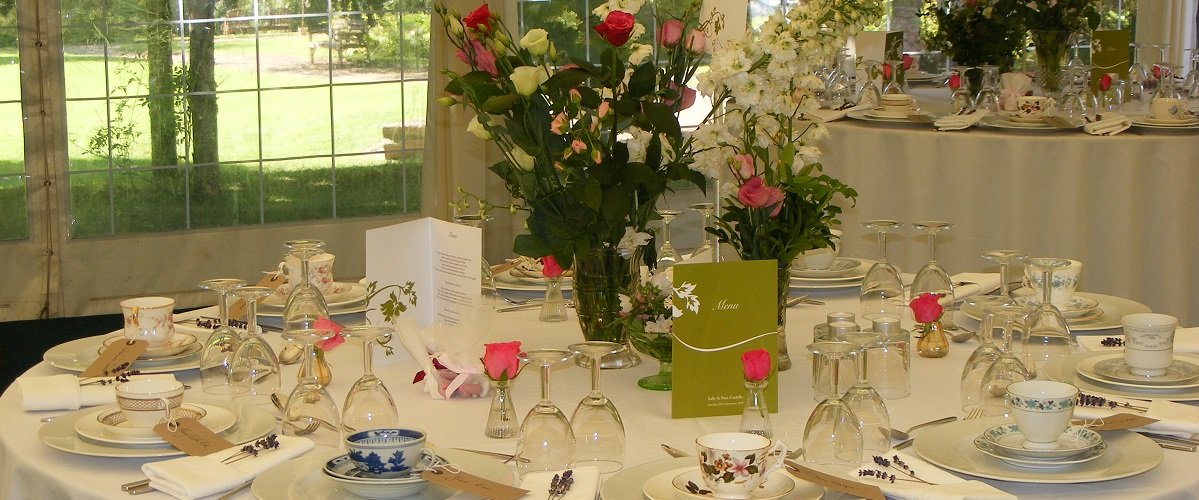 It's your day, We'll help you to Do it your way
Your Big Day
A wedding is the one time in your life when it's all about you; what you want, when you want it. The Big House Co. will never tell you what to do – you tell us. Located in the heart of Somerset, we will enjoy helping you to create your perfect weekend wedding or country house wedding exactly to your specifications.
At The Big House we know all about weddings. Not only did Peter and Caroline (two of the partners) use Tone Dale as their UK wedding venue, but Peter oversaw over a thousand weddings during his time running Richard Branson's Roof Gardens in London.
What we can offer is the best advice from our years of personal experience. We provide a personal service beginning with an extensive brief where you tell us what you wish. Our job is to match our delivery to this.
The Houses
The houses are hired from Friday to Monday or during the week and most people tend to share the cost amongst the guests staying and therefore there is no 'venue cost' as such for the wedding.
The Big House Co provides two wedding venues in Somerset for hire. Both Tone Dale House and Widcombe Grange have wedding licences
The Ceremony
At Tone Dale House..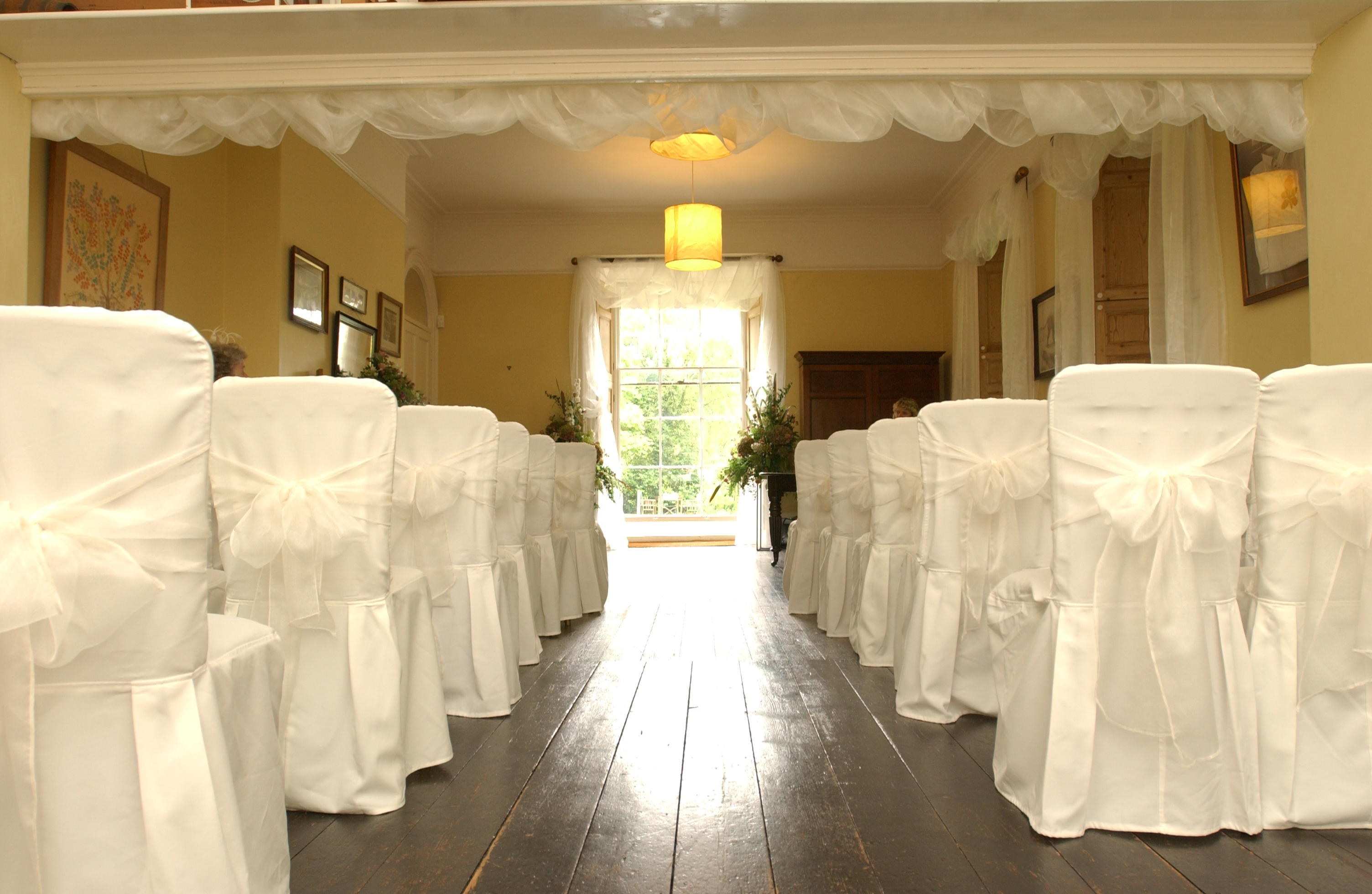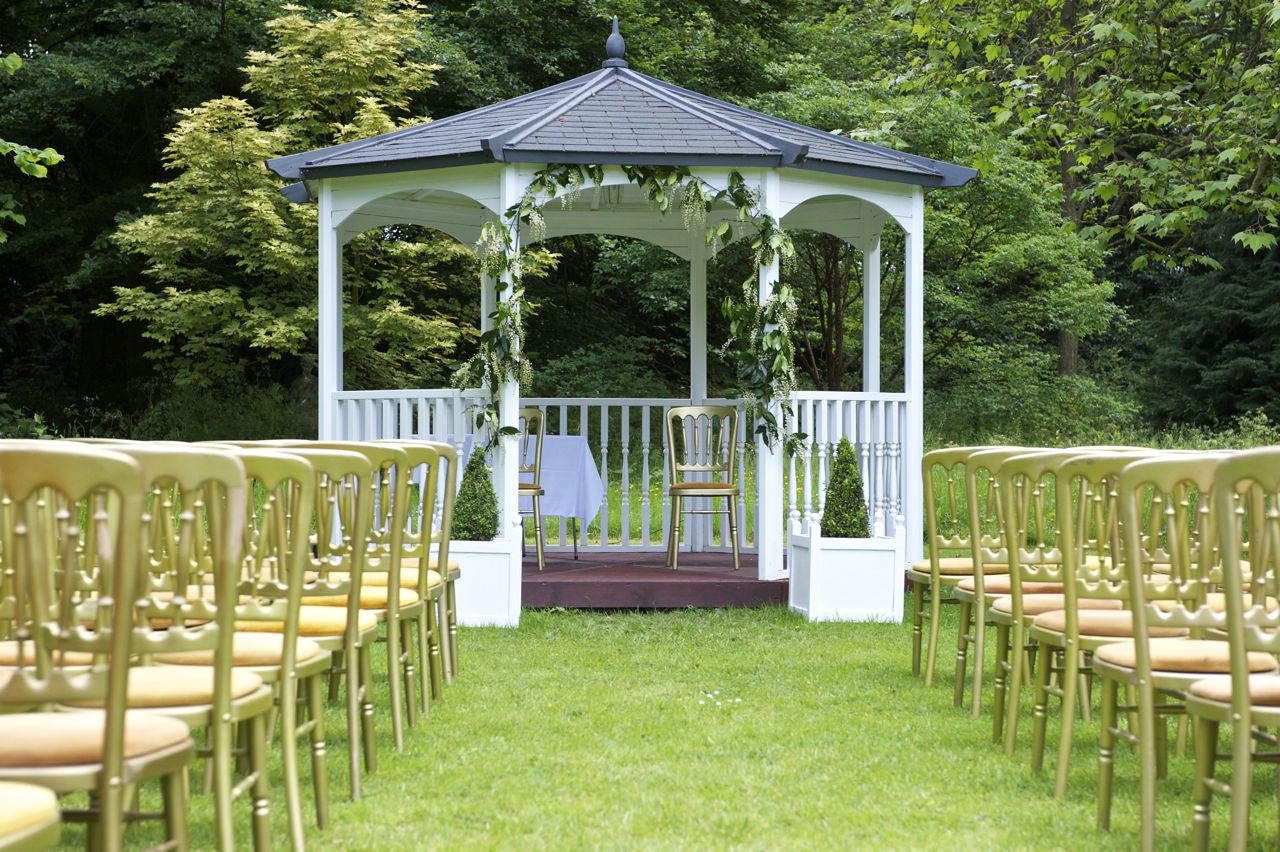 Your wedding ceremony can be held inside for up to 90 people either in the wonderful 'Long Room' with views out to the garden, or for an intimate ceremony choose the cosy Drawing Room.
Outdoor ceremonies can be held under the Gazebo, nestled amongst the trees, for up to 180. It looks fabulous decorated in flowers to suit your theme.
The Big House Co can also arrange humanist ceremonies in our picturesque grounds ideal for any country house wedding.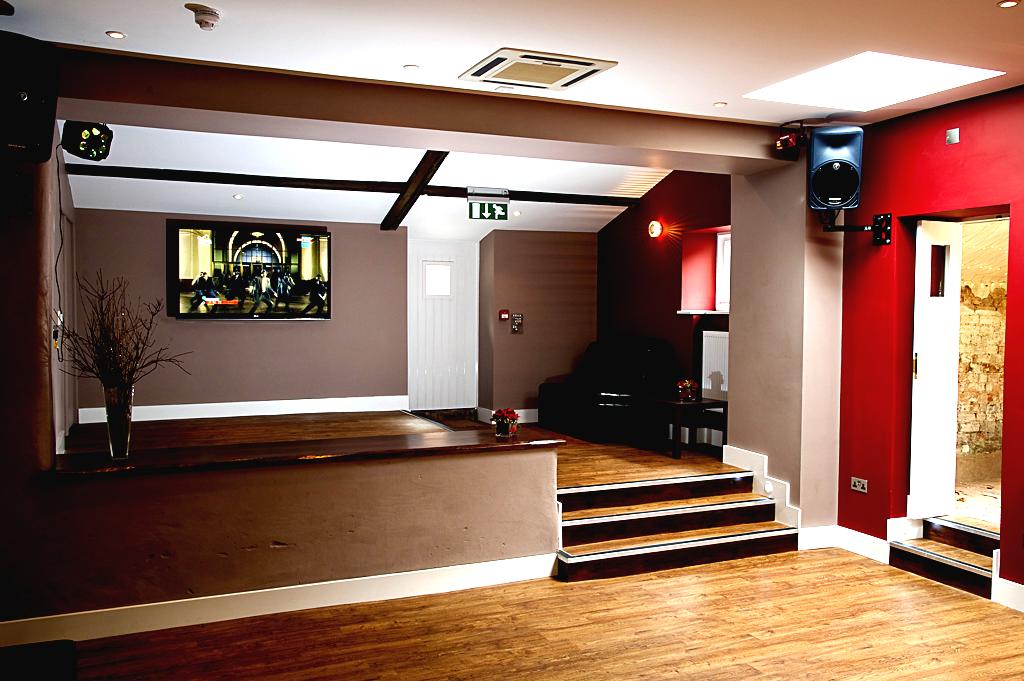 After your ceremony, you and your guests can dance the night away in our new party room. The integrated sound and lighting system, 60" plasma screen and dance floor, creates a great party atmosphere to complete your country house wedding.
If you would prefer to get married in a Church and have your party at Tone Dale House or Widcombe Grange, here is a list of local Churches,
At Widcombe Grange…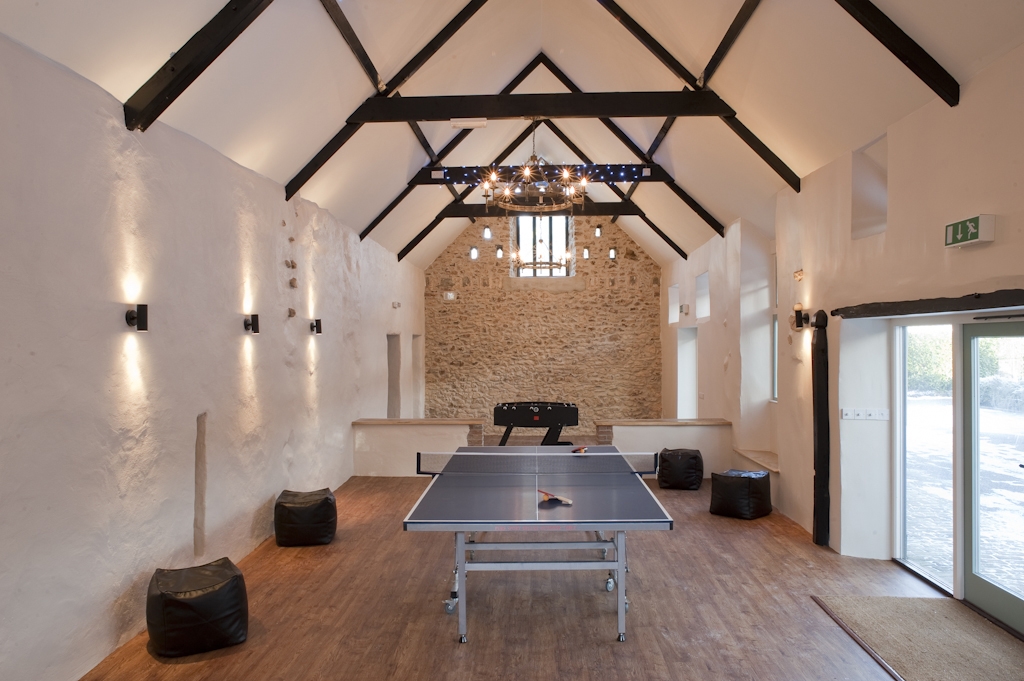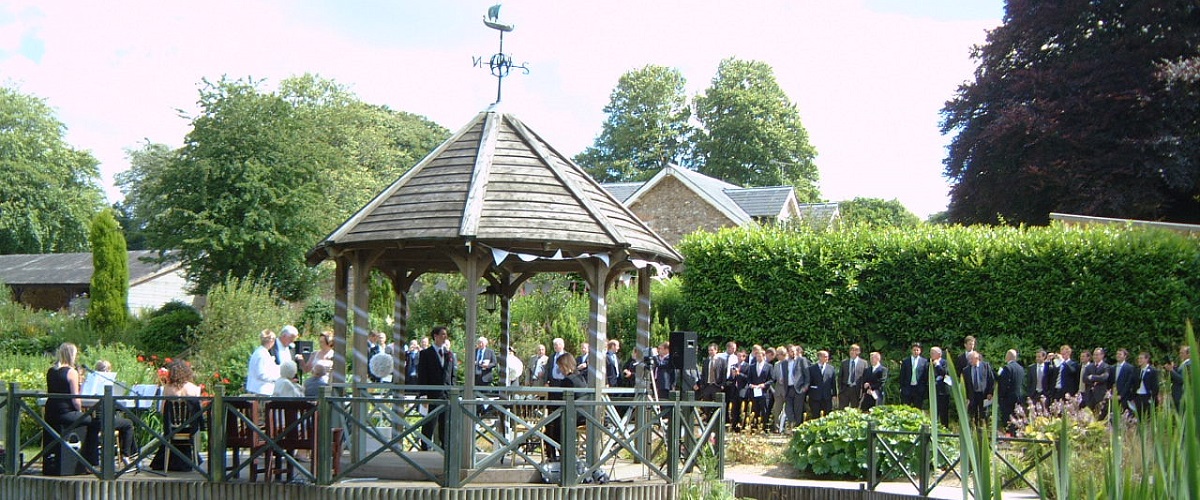 Ceremonies can be held in the Coach House for up to 150, outside under the Gazebo for up to 180, or in the House for up to 30 guests.
You can party into the night in the Coach House, perfect with it's bespoke lighting system.
The Marquee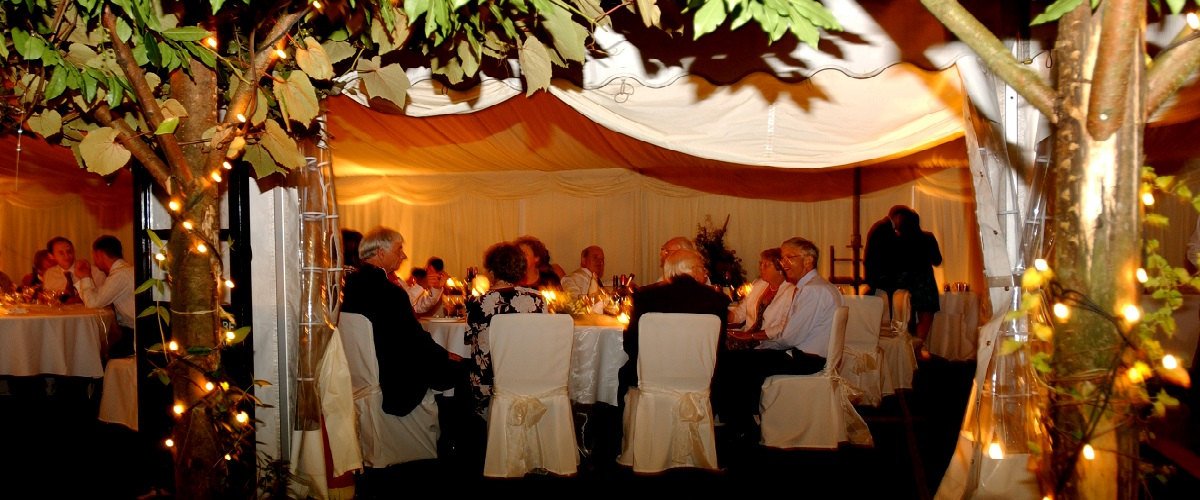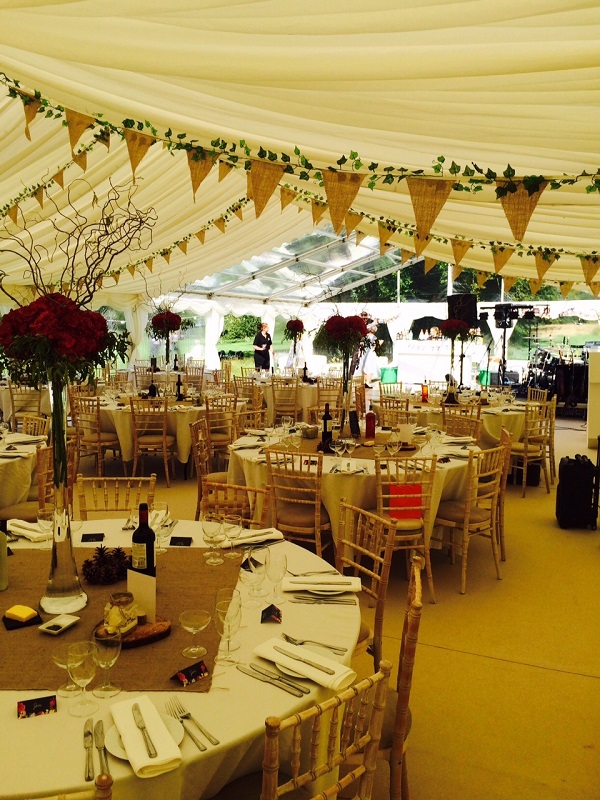 Marquees are priced according to their size, and our quotes include all linings, lighting, tables and chairs for the number of people attending. We can arrange classic marquees, tipees and Bedouin tents to create the environment you want.
If you have smaller numbers, you may not require a marquee. At Tone Dale House, the Long Room can seat up to 50 guests. At Widcombe Grange, the Coach House can hold 24 seated, or 6o for a Buffet or BBQ.
The Arrangements
We can also organise flowers, cakes, children's entertainers, crèches, bands, discos and entertainment as well as fun activities including massage, archery, hot air balloons, quads etc during your stay
Catering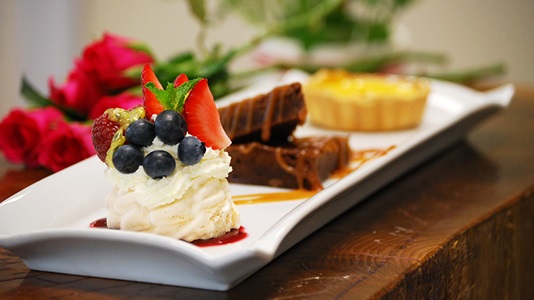 The Big House Co believes in simplicity, integrity and great produce when it comes to food for your country house wedding!
We do not have a whole host of separate menus with price dictating whether you have the chicken or beef. We want you to have all the choice possible and have simplified our product to offer you the ability to just choose one of our caterers or even have your own come along!  See a list of our wedding caterers here.
Drinks
Here again we look for simplicity and charge a one off per person service fee which applies regardless of what or how much you drink. You can then supply your own drinks and we supply the staff, glasses, ice etc to serve them to you. We are happy to source local ales and ciders by the barrel for you.
Testimonials.
Don't take our word for it -we 're obviously biased!  Read our Testimonials to see what our guests have thought of us.
Save
Save
Save