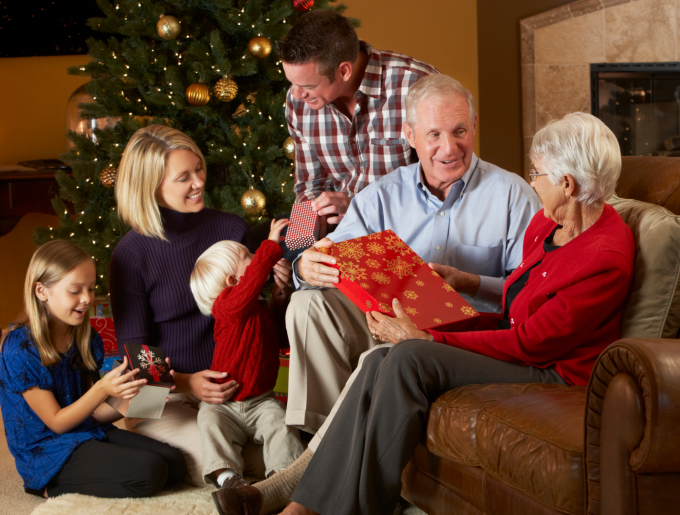 Hiring a big house for the festive season and spending Christmas or New Years Eve away from home in comfort with a large group of family or friends is a sure fire way to have an amazing time together and create the kind of legendary celebration that will be talked about for many years to come.
At The Big House Company, we have some beautiful big houses to rent for the festive season. Whether you are dreaming of long blustery walks in the countryside followed by cosy log fires, port and funny stories, or glamorous gatherings where you and your favourite people eat, drink and dance under the same roof until the early hours, we have you covered.
Space & Privacy
Our big houses are ample sized properties that offer plenty of bedrooms, bathrooms and living space, enabling large groups to spread out and socialise comfortably, as well as obtain the privacy required to enjoy some quality free time individually before rejoining the group for more fun.
Atmospheric Properties
The Big House Company have a wonderful selection of atmospheric properties that are literally oozing with style and atmosphere, the perfect backdrop and space for the ultimate Christmas dinner with plenty of room to fit three generations, or your entire gang around the same table comfortably.
Taking The Hard Work Out Of Christmas
Once you are over the battle of writing stacks of cards, nailing the ultimate gifts for your loved ones and choosing the perfect outfits, what you really feel like doing is getting cosy and putting your feet up to relax with a glass of your favourite tipple. The trouble is that the preparation and work that goes into laying on a fabulous celebratory feast demands great organisation skills and an alarming number of hours.
If you fancy opting out of the cooking when hiring a big house, you do have the option of calling in a private chef to take care of the catering for you. That way you and your guests can socialise, relax and enjoy each other's company, completely freeing yourselves from all of that stress and hard work.
A Winter Break From Home
Being away from home with a great group of people over the holiday season gives every one of you the opportunity to enjoy a change of scenery and a break from home. All of the big houses available for hire in the UK through The Big house Co offer you an extraordinarily special backdrop in terms of their interiors and some fantastic scenes to explore outdoors in the fabulous British countryside.
With complete privacy to use the space as you please and the pleasure of socialising in a homely property that is not your own, you have plenty of scope for a memorable winter break whiling the hours away over long extended mealtimes, hilarious games and crisp walks exploring the history and hills in your surroundings.
A Riotous Celebration Or Relaxed Festive Break
Hiring a big house for the holiday season is guaranteed to make your holiday even more special, whatever your style. The majority of our properties are already booked for Christmas & New Year 2015, but there are still a few left for those looking for something last minute if you hurry!
Keep in mind that it is never too early to book for next winter, for more information about booking any of our properties, drop us a line and we will be more than happy to assist you.