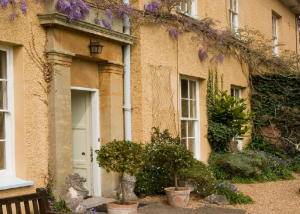 With families and friends spreading out across the country and beyond, these days it is becoming increasingly popular for large groups to meet together for a fun group holiday in one place. Rather than going to the trouble of booking multiple rooms and apartments to accommodate everyone, it can make far more sense to book one great big house.
Have you ever considered hiring a great big house for a holiday with a large group? Big houses are a great choice for family reunions, events and special occasions, but they are also the ideal choice for holidaying with a great bunch of your favourite people too. Here is why:
A Cost Effective Option
Sharing the cost of a large holiday property with your friends and family often works out to be a far more cost effective option than you might expect. Take Widcombe Grange for example; this luxurious stone built country residence is set in 22 acres of landscaped woodlands and at full capacity, 24 friends sharing the rental cost of this property in high peak season would pay less than £45 per person, per night (at current rates).
Hire in mid or low season and the rates are obviously considerably lower, so sharing the cost of your holiday as a group is undoubtedly a great value option for your well-earned break!
Private Access To All Facilities
Another great benefit when holidaying in this way with friends is the opportunity to gain private access to all of the wonderful facilities on site. Remaining with the example of Widcombe Grange in Somerset, you would benefit from a variety of fantastic facilities to help you relax, unwind and have fun, including:
Heated outdoor swimming pool
Games room with pool table, table tennis and table football
TV, DVD and Wi-Fi
Private boating and fishing lake
Badminton & Croquet
The spacious grounds lend themselves perfectly to all kinds of outdoor pursuits, (all of which can be arranged for you on site), including clay shooting, archery and more. With all of this room to yourselves to play and hang out in, you may well find that you have little reason to venture off site at all!
Meal Times Are Made Easy In Your Big House
Coordinating meals out when you are travelling with a large group can be a logistical nightmare. Organising everyone and finding a suitable eatery with a table for 24 is never going to be a straightforward task!
Hiring a big house can remove this hassle from your holiday; simply arrange for meals to be delivered or cooked and even served on site and you can all eat what you want, when you want, however you want, accommodating everyone in the group, free from any issues, or super long waits for large tables!
With full access to the entire kitchen and plentiful dining space, you will also have everything you need to cook up a storm and enjoy the luxury of long extended mealtimes together.
Complete Flexibility
With private access to the entire property and grounds, you and your group have the freedom and flexibility to plan your stay in any way you desire, giving you the unique opportunity to plan your holiday without any of the typical restrictions that apply to hotels, holiday apartments and so on.
This Could Be The First Of Many…
Take one stunning big house in a countryside setting, with relaxing and luxurious accommodation and plenty to explore in the surrounding area, add a great bunch of people and you may find that your holiday is so brilliantly successful that it is just the first of many fantastic group holiday experiences!