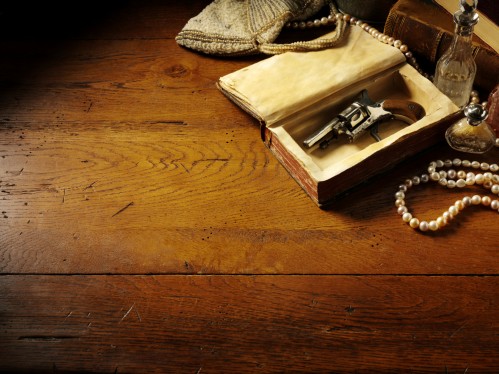 With darker nights and the impending arrival of winter, this is the ideal time of year to host a fabulous murder mystery party. The ultimate event would be organised with the help of a professional company, and hosted in a beautiful period property, creating the ultimate backdrop for your party.
Why not make a weekend of it? Hire an amazing character property in the country; gather up a group of your most outgoing favourites who will happily put their all into their roles and display their acting talent, then head off to create some unforgettable, (often hilarious), memories.
Plan Ahead
Plan your weekend well in advance to ensure that the property you desire is available and make sure that your friends will be free to attend. In the run up to Christmas, weekends tend to get increasingly busy so it is crucial to give your guests plenty of advance notice.
Shy Wallflowers
The best murder mystery parties rely on an enthusiastic group who are willing to let their hair down and play the role of the characters they are allocated with flair! This means that some friends may not be suited to participate in this type of event at all, due to their shyness and inhibitions.
Think carefully about which friends would be best suited to the bigger characters in the plot, keeping in mind that acting skills are not a prerequisite, all that is required is a willingness to take on the role of someone else for a few hours.
Allocate smaller roles to the shy wallflowers within the group, as this way they will have less to say and do during the evening, which will make sure they feel more comfortable, leaving them free to enjoy themselves and work on solving the mystery.
Murder Mystery Menu
Set the scene by combining your murder mystery activity with a 'Whodunit' style, glamorous dinner party. When hiring one of our Big Houses, we can arrange everything on your behalf, taking all of the hassle out of the planning so that all you need to do is dress up, get into your role and fully enjoy the storyline and mayhem!
Sitting down to enjoy a mouth-watering meal cooked by a talented local chef in the private space of your hired house is a wonderful way to enhance your event and make the evening even more memorable. With a team on hand to serve and clear each course for the evening, your entire group will be free to concentrate on the action and participate!
Winner Takes It All?
Bring out your guests competitive instincts with some desirable prizes. You may choose to allocate one prize for the person who manages to solve the murder mystery, but it can be fun to have extra prizes set aside for other important accomplishments too! Prizes for the most convincing performance, the best costume or the funniest participant are just a few ideas you could consider.
Getting everyone together at the end of the evening for prizes is great fun and creates a wonderful opportunity to reflect and giggle at the evenings events. Once everybody is able to reveal details of the secrets and schemes that were going on, you will all be amazed at what was going on right under your noses the entire time!
The Kind Of Party That Everyone Will Talk About For Years To Come…
If this is something that you have always wanted to do, why not take the plunge and give it a go? A murder mystery weekend is a great way to celebrate a special occasion or simply gather with your friends for something different and a whole lot of fun. The chances are that some of your friends will really surprise you with their antics and role-playing on the night, as this type of event has a funny way of bringing some people out of their shell in a way you have never seen before.
With some careful planning and a good dose of creativity, you could design and host your own murder mystery party anywhere. However, for the ultimate murder mystery weekend that everyone will talk about for years to come, why not get in touch with us at The Big House Company and let us help you to make a real success of your event!