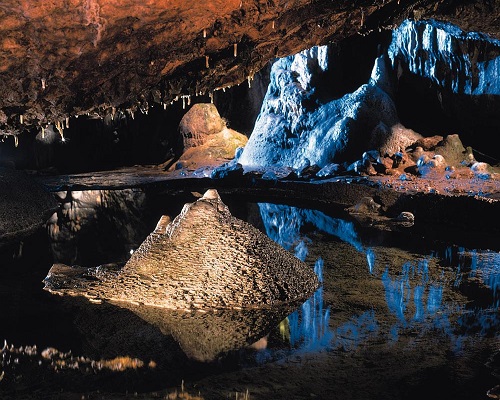 Halloween parties can be so much fun for adults and children alike, but the garish mass-produced plastic decor that fills the shops every autumn is no use to anyone planning a glamorous and sophisticated event to celebrate Halloween…
Hosting a more sophisticated Halloween bash will require a little imagination and creative flare, but with the fantastic tips we share below – you are already half way there!
Less Is More
Rather than go over the top with a whole ton of Halloween themed decorations, take a 'less is more' approach, adding subtle details that will give greater impact. For example:
Add a single delicate bat or spider to a frosted celebration cake for decoration.
Use squid ink creatively to add a Halloween edge to your dinner menu. Something along the lines of spaghetti al nero would be an awesome choice!
Chalk paint is easy to purchase and can be applied to glasses, bottles and surfaces creatively. Try adding it to bottles or glasses before applying your guests names or 'drink me' in beautifully formed italics.
Place settings will also look fantastic in a monochrome theme, simply apply guests names, (or fun alternatives) using a calligraphy pen, for an elegant and ever so slightly eerie look!
Create The Perfect Halloween Atmosphere With Candles
The last thing you want at any Halloween party is bright overhead lighting. Dim lighting created with multiple flickering flames will be far more conducive to setting the scene. Be resourceful, using recycled bottles and jam jars, old candelabras and candlesticks, or metallic tea light holders to create the look you are going for.
Keep in mind that it is crucial to place your candles carefully as you don't want any of your guests wigs or capes getting singed, (or worse), accidentally.
Decide On A Suitable Colour Theme For Your Event
Decorating the venue where you plan to host your event is so much easier once you have decided on your colour palette. Orange is the most obvious colour to spring immediately to mind when you think of Halloween, (thanks to pumpkins and autumnal hues), however for a stylish look this should be used as an accent colour; perhaps with a few well-carved pumpkins and some seasonal, orange toned floral arrangements on the table.
Working with a monochrome backdrop, your accent colour will pop out effectively. Try dressing your dining table with a black tablecloth and black crockery, then bringing it to life with some shiny cutlery, antique look candlesticks and your chosen centrepieces for a colour pop.
Create A Wonderfully Eerily Focal Point!
Choose a key area to serve as a focal point for your Halloween celebrations, and go all out with the creativity in this particular spot.
A cocktail bar is a fun choice for an adult party, with plenty of scope for creativity.
Create a cocktail menu with a variety of bright green, blood red or slightly gross themed cocktails for a bit of fun and curiosity.
You can also get incredibly inventive with your glassware. Think along the lines of laboratory experiments and get your hands on some laboratory style, glass beakers for mixing up your drinks. Small glass vials would be a fantastically good choice for an ominous serving vessel too!
Use skulls, mirror glass, masks, obscure antique finds to add mood and mystery and a spooky vibe to your cocktail bar. The more random and weird you can make it, the better!