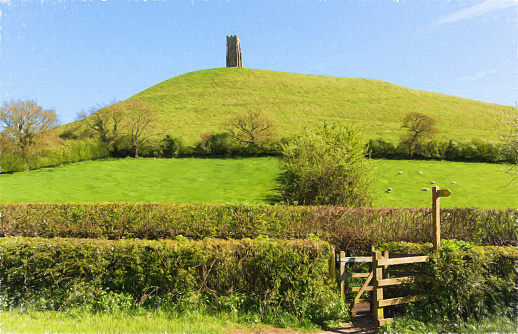 Following on from Part 1, where we shared some of our favourite local hotspots in Somerset with you, here are a few more places and landmarks that are special, making them popular with visitors and locals alike…
The Willow Tree
This fabulous, award-winning restaurant is conveniently situated right in the heart of Taunton in a beautiful 17th Century character building making it a great choice for a special meal with friends.
Ever since it was first established in 2002, the owners have taken this eatery from strength to strength and The Willow Tree is now widely regarded to be one of the best restaurants in the entire region.
This is a charming space with unbeatable food and great service. Take advantage of the waterside terrace during the warm summer months where you can enjoy an alfresco drink or meal in a wonderful little oasis.
West Somerset Railway
This heritage line is one of the longest preserved lines in the UK and a great experience for visitors of all ages. The slightly worn carriages somehow add to the authenticity, transporting you back in time as you absorb the breathtaking scenery. There is lots to see and do along the route and numerous events to get involved in during the year. Take a magical trip to see the candle lit night in Dunster before Christmas or a trip on the Santa special, complete with Santa and his elves, presents, port and mince pies!
Wells Cathedral
A visit to this incredible building is an absolute must if you are in the area of Wells in Somerset and it is easy to appreciate what makes this landmark so popular when you are standing there and it has literally taken your breath away. The cathedrals impressive history is evident in every detail as you explore the space and you may be able to time your visit so that you can enjoy the acoustics of the building whilst some carols or hymns are practiced!
The North Somerset Butterfly House
This hidden gem is a relatively small attraction but what it lacks in size it makes up for in substance. There is always plenty to see and do and the space is particularly well geared up for little ones. If you have even the faintest interest in butterflies, this is a great attraction to visit. Take your time strolling around the pathways and admire the beauty of the different varieties as they flutter around you.
I almost forgot to mention the cake! You will find large slices of delicious cake in the cafe on site along with lots of other homemade fare. Overall, this is a wonderful way to spend a morning or afternoon in Somerset.
Glastonbury Tor
Glastonbury Tor is a historical national Trust site in Glastonbury, a picturesque, conical hill topped with the roofless monument of St Michaels Church Tower. This is a truly special place with a wonderful atmosphere and energy. Prepare yourself for a bracing walk to the top, with a fantastic payoff of the most incredible, far-reaching 360-degree views over Somerset to reward you for all of your hard work!
Glastonbury Tor is a unique and impressive landmark with a fascinating history.