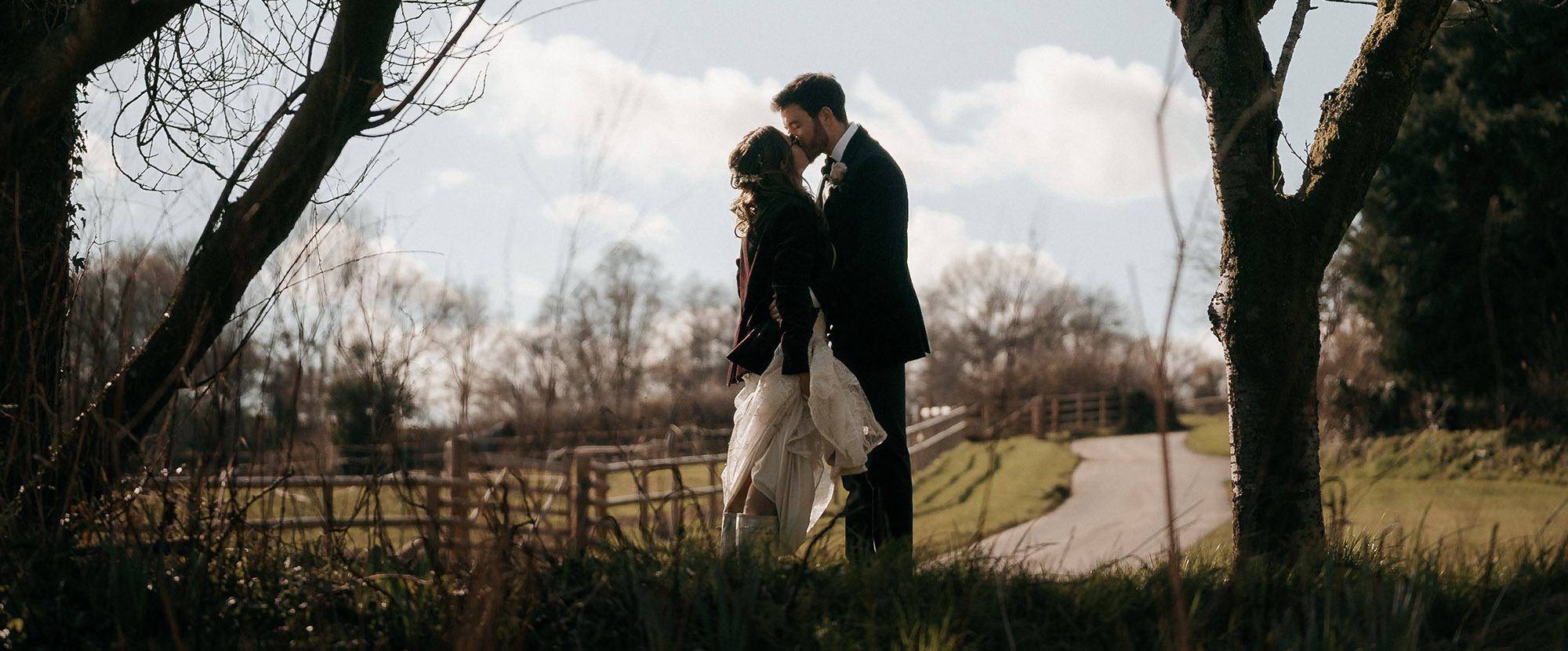 Weddings At Bampton Longhouse
A stunning grade II listed longhouse in a picturesque setting, overlooking the rural Devon landscape. The house is set within 80 acres of farmland.
It's a picture postcard location for an idyllic wedding.
Images by Louise May Photography – www.louisem.co.uk
The Wedding Ceremony
Your ceremony can either be in beside delightful flower covered ancient front door. Or underneath the hexagonal ceremony arbour. Both romantic settings to exchange your vows. Your guests will sit on lovingly handmade benches, adding to the rustic charm of the occasion.
With your close friends and family around you these are moments you'll remember forever.
Bampton Farmhouse can offer you a civil or humanist ceremony.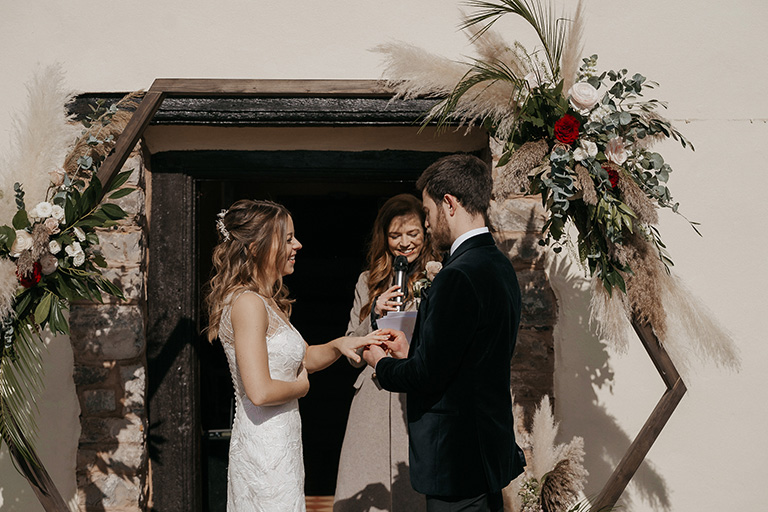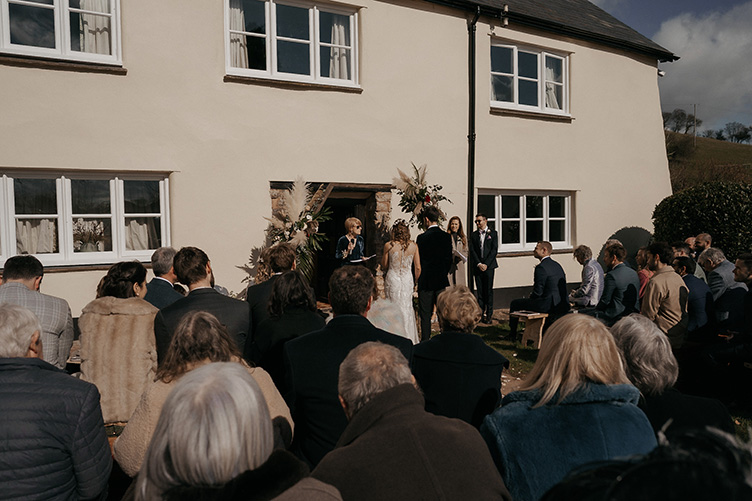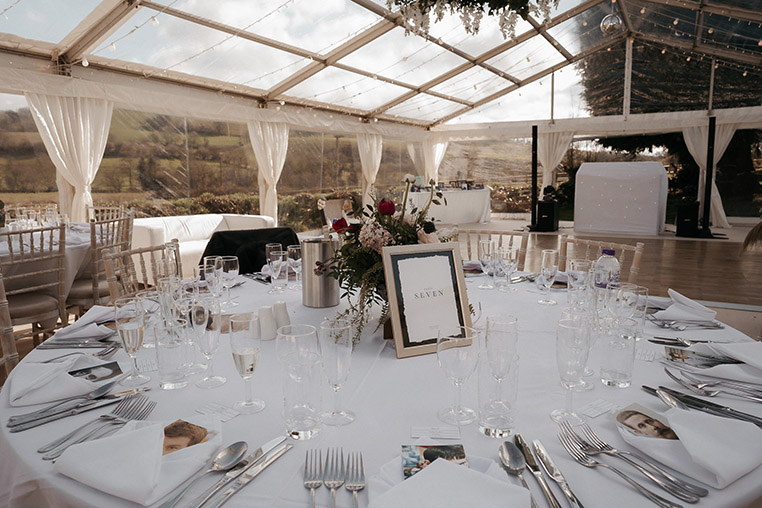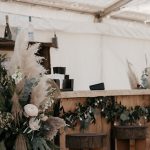 The Arrangements
The wedding co-ordinator and the owner provide you with help and support during the planning of your wedding. They know what works well at the house and will always endeavour to make your dream wedding come true.
You'll meet them at the house for a step by step run through of the day and there will be plenty of other opportunities to chat things through in the run up to your wedding.
The Accommodation
Staying a few days or a week at Bampton Farmhouse gives the chance to relax and enjoy the preparations for your wedding. Be a part of the build towards your special day. After your wedding day, enjoy the memories without having to check-out in a rush. Staying an extra night or two, allows you time with your new spouse, closest friends & family and the benefit of unwinding in the special surroundings of the house and gardens.
Accommodation prices 2023 (excl. half terms)
April £3,400
May £3,450
June £4,120
July £4.500
Aug £5,000
Sept £3,300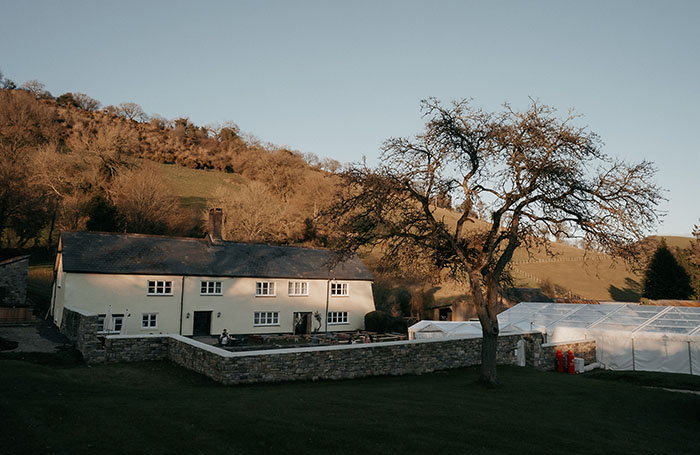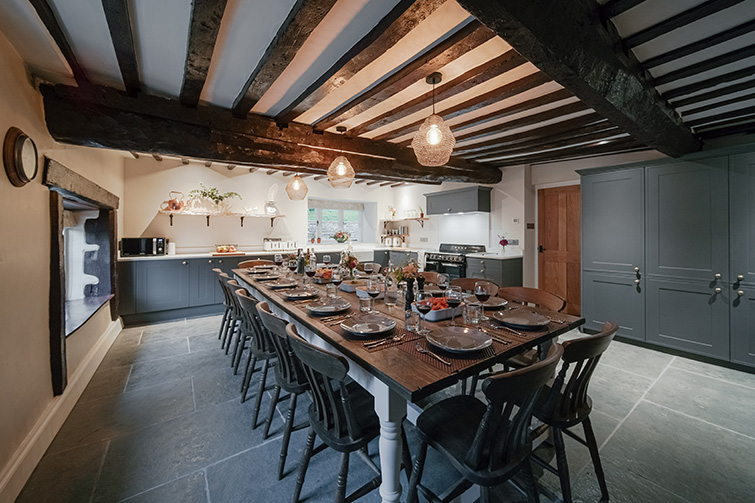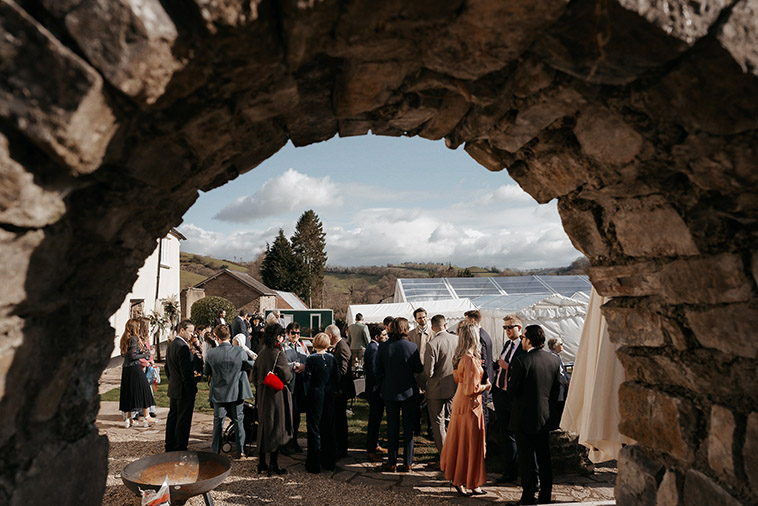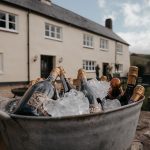 The Wedding package 2023 (excluding catering)
The wedding package supplies you with most of what you need for your wedding day. A stretch tent, all kitted out for your guests and you for dining and decorated with flowers, festoon lighting and fire pits outside.
For up to
30 day guests £8,400
60 day guests £10,700
90 day guests £13,800
The wedding packages offered at Bampton Farmhouse mean that you'll know your costs of your venue from the beginning. Your catering isn't part of this price, so that you have the freedom to use the recommended caterer or bring your own. Plus, you have complete control over your menu choices.
Your wedding meal (costs in addition to the wedding package)
Firstly (as part of the wedding package) enjoy a glass of prosecco and canopies in the walled garden to celebrate after your ceremony.
Then, whichever caterer you've booked, enjoy the rest of your meal in the stretch tent, prettily decorated with festoon lighting.
Delicious sharing platters are perfect for an informal rural wedding and their recommended caterer does these to perfection, with the best of locally sourced produce, stunningly presented. Contact the owner for details of prices.
As you party into the evening, a west country ploughman's, or perhaps a hog roast, would be ideal for anyone feeling a bit peckish.