Rather than heading off to Europe or Vegas for your stag weekend, why not stay in the UK and hire some fantastic group accommodation where you can bring of all of your mates together for a great weekend?
Planning a stag trip in the UK makes it much easier for everybody to participate; therefore, it will usually result in a much better turnout out of friends and family. Hiring a big house where your group will be the only guests enables you to relax in style and gives you the flexibility tocreate the exact kind of stag party that you have in mind.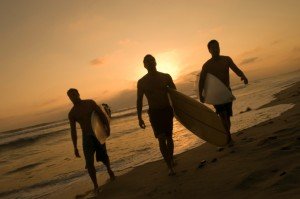 Once you have your guest list sorted, select a venue that suits the size of your group and the type of activities you wish to indulge in and you are already well on your way to organising a stag do to end all stag do's…
Organise Some Outdoor Activities
Hosting your stag weekend in the UK presents you will all kinds of possibilities for some great outdoor activities that will help to make your event unique and unforgettable. In addition to being a lot of fun, there is nothing like an outdoor activity to break the ice if there are people within the group who do not know each other.
Here are a few great suggestions for activities that we can either organise on your behalf or you could arrange independently. However, if you just fancy loafing around for the weekend and simply enjoying the space and setting to liven up your stag weekend then what better place to do it than a beautiful house and garden. Drinks on the terrace. See you there.
SHOOTING – There is nothing like a bit of shooting at a bachelor party! Clay pigeon shooting, archery, or pistol shooting are all options we can sort out for you. Fun, friendly competition and an ideal activity for groups.
GOLF – Golfers could can choose a house within striking distance of a great golf club and spend the afternoon out on the course.
SURFING – It's not often you get the opportunity to have all of your favourite blokes in the same place at the same time. What could be more memorable than donning a wetsuit and setting out for a surf together? Magic memories.
FISHING – Depending on your location, you could opt to go fly-fishing or sea fishing together. A great choice for a lad's day out and with a bit of luck you may have something to put on the BBQ at the end of the day.
ADRENALINE – Get the adrenaline pumping with a paint balling excursion or a quad biking experience.
You May Also Like To Organise Some Activities On Site
The great thing about having a big house and garden for your event is that many different activities can be conveniently brought to you. For example:
THEMED NIGHTS – How about booking a Casino night at your big house? Black tie and cocktails. Glamorous and fun and perfect for a casino mad stag.
RELAXATION – Boys like a bit of pampering too occasionally. Why not book yourselves a session at the spa. Not all stag weekends have to be adrenaline fuelled.
MUSIC – Arrange your own karaoke night, book some live musicians, or listen to your favourite tunes from the 80's all night long…
A GOOD OLD FASHIONED LAUGH – You are never too old to have a right old giggle being silly with your mates. Arrange a fun activity like sumo wrestling or gladiator duelling and you will all be laughing until there are tears. Lots of them!
Catering For Your Group
When you hire a property through The Big House Co, you can opt to fend for yourselves in the kitchen or take advantage of our wonderful menus and catering options for some, or all of your meals during your stay. Options Include:
Breakfast hampers – No need to worry about getting breakfast organised, simply arrange to have a hearty hamper waiting for you when you arrive.
Picnics & BBQ's – Take the stress out of mealtimes by ordering a group picnic for your outings or having everything you need for a delicious BBQ brought in for you.
Meal deliveries – Wonderful suppers prepared with local ingredients, delivered to the door.
Casual dining – With this option the table is laid for you, supper is served and all the washing up is taken care of. All you have to do is arrive at the table to enjoy an incredible group meal.
Thai banquet – A two course banquet prepared on site for your group by two talented Thai chefs
Dinner party – A formal three-course meal and canapés, served to your group, for a stylish and unforgettable highlight.
Leave Your Passport At Home
Who needs to travel half way across the world when there is the potential to create an unforgettable stag weekend right on your doorstep? Take one big house in your ideal setting, add your buddies and create your very own bespoke package with just the right blend of mischief, adventure and laughter.