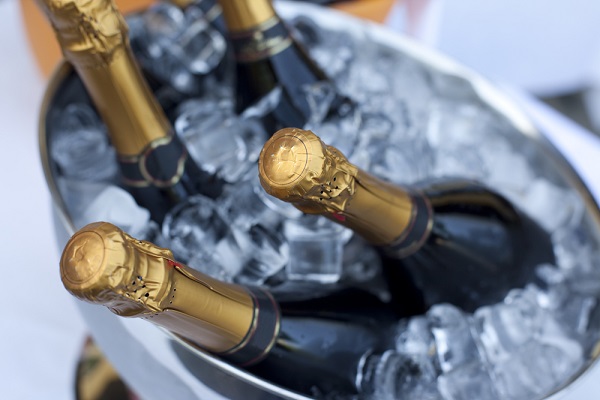 We all worry about which wine to choose at a wedding, trying to keep everyone happy …when really it should be the time to have fun and relax. So we've put together a few pointers to steer you in the right direction. Above all though, our advice to you would be, as the bride and groom, go with what you like, it's your day after all.
There is nothing wrong in choosing the classics and best well-known wines, such as Rioja, Pinot Grigio and Malbec.  The advice here is if you do, try to find examples that are best in class (and often no more expensive).  Also try and buy on sale or return so you don't have to guess how much to order for your wedding meal.
Pinot Grigio – look for single estate or organic as these tend to be fuller and richer in flavour…and try for high altitude northern Italy wines (not Sicilian or southern fruit).
Rioja – always best to choose a medium weight red, probably Crianza – where there is enough oak ageing to soften the style without being too old for most palates.
Malbec – as with other heavier reds, always try to find wines from higher altitude where the wines ripen more slowly and the fruit is better balanced.
Sparkling wines are usually a must have for the wedding toast – with Champagne still being the obvious choice for the toast.  Many of us do find the dryness of Champagne too much though, especially on a warm summer afternoon. This is partly the reason behind the success of Prosecco with its softness and fruit charged character.  The best Prosecco are also from single estates, often organic and if you can find one from Valobbiade – the high vineyards of Italy – you will find a style more closely aligned with the richer styles of France.
If you are not a Prosecco fan and Champagne is not desired – the best value for money, quality sparkling wines are Cremants from France…from Burgundy for the richer Chardonnay (and their Rosés which are luscious) and the Loire for more fruit from Chenin Blanc.
Of course, do not overlook our own home grown English sparklers…these are becoming more and more popular, with a style akin to the high quality of the French Cremants but with perhaps a little more character reflecting their sense of place.  While these are generally not cheap, they rarely disappoint.
We've been lucky enough to help a lot of couples with their wedding preparations, so do ask us if you need some help. Peter, the author of the blog, has overseen hundreds of weddings and he has a great personal interest in wine, too – so you are in safe hands!