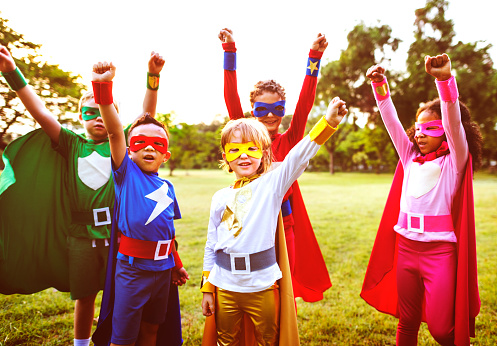 Before I start talking about Team Building as a tool to transform your workforce, if I may, let me tell you a little story. When I was a teenager, I learned to rock climb. The outdoors, the exhilaration, and the self-mastery were fantastic for my self-confidence, but I took something else from it too. Many years later, even though I don't climb any more, some of my closest friends are those same people I scaled cliffs with. We built strong bonds because in our chosen activity we had to do something which pulled us together – we built trust. We learned to intuitively know how to make the most of each other's strengths and weaknesses and encourage each others' greatness – when to let the other take the lead and when to take up the slack (sometimes literally in this case!) We learned that having someone catch you when you fall, tens of meters above the ground is a great way of fostering trust! Thankfully, while rock climbing is certainly an option for your team building event, there are many other ways we can build trust and mutual understanding within a group of people, and many fantastic reasons to do so.
Fostering A Shared Purpose
This is the premise behind the team building concept. In any given business, your staff may be working together on tasks or projects, overlapping their efforts or even working alone, but their activities always contribute to the strength of the whole and a sense of this shared purpose is an important thing to foster. The collaborative nature of team building activities will allow your team members to develop better communication, improve their capacity for organization and problem solving, bring out leadership skills, foster mutual support, boost morale, and make your team feel valued. A team building event provides a great opportunity for you to observe your team and discover strengths and weaknesses within the group that you may not otherwise have seen, better allowing you to manage the group.
Choosing Appropriate Activities To Suit Your Team
When planning an event, consider the different characters within your team, and whether they would enjoy a physical challenge or whether mentally focused activities would be more appropriate. Ensure that the event is well planned and engaging – activities need to be fun as the goal is to build positive association with working cohesively. If you have a higher budget, there are fantastic companies that offer all-inclusive team building events but if your budget is lower, you can always run the event yourself.
Change Of Scenery
While you can organise events and activities in the workplace, it's great to get your team out of their work environment if possible. Putting them somewhere new will encourage conversations that are more personal rather than work related chat and create a relaxed, open atmosphere in which your staff can step out of their comfort zones and new dynamics can flourish.
Consider investing in a Team Building book or spend some time looking at team building websites to research ideas that will help you to organise an unforgettable and highly successful event!