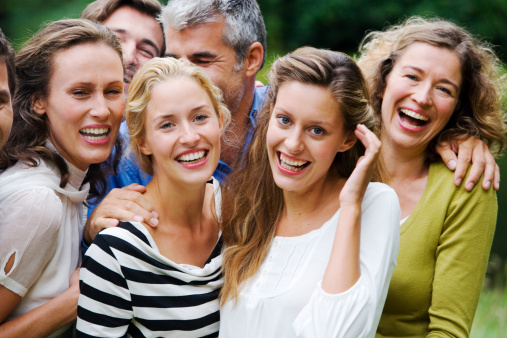 These days we seem to be spreading out further than ever before as new relationships, job opportunities and itchy feet lead us to other parts of the country or sometimes abroad where we establish new lives for ourselves.
The fantastic technology that we have at our fingertips makes it easy to keep in touch with much loved family and friends when we find ourselves living miles apart. Between the various social media platforms, the good old fashioned telephone and video calling, most of the time we are able to keep up to date with what is going on in each other's lives and maintain regular contact with one another with minimal effort.
Somehow, whilst we are busy keeping up with our work and family commitments, the years seem to fly past at an alarming pace and large periods go by with no face-to-face contact and quality time spent together. Before we know it, babies have become teens and groups of friends in their twenties suddenly find themselves faced with the big 40!
Plan Some Quality Time Out Together
Nothing beats getting together as a group in person to rekindle our relationships and reconnect and it is therefore essential to put some time aside once in a while to get everybody together. Planning a big get together for a large group of family or friends can be a little tricky to organise, but it is well worth the effort as it is guaranteed to be a fun experience and a great opportunity to create some brand new memories as a group.
Create Your Own Special Tradition
Large group reunions and holidays are a great idea for bringing everyone together under the same roof and in many friendship groups and families, these events become an important tradition that everybody really looks forward to. The only trouble with having just a few hours over an afternoon or evening to catch up with all of the people you love is that there is never enough time to get around the entire group and have the kind of lengthy, meaningful conversations you would perhaps like to…
A Large Group Holiday May Be The Answer
When planning a large get together to celebrate an anniversary, a milestone birthday or simply to get everyone in the same location for a well overdue catch up, why not make the most of it by arranging to spend a long weekend or a week together and make it a truly memorable gathering!
Planning an extended break gives everybody the opportunity to fully rest and relax, away from the hustle and bustle of everyday life and gives you all plenty of time to enjoy each other's company over extended meals and activities without having to rush.
Imagine all the fun you could have breathing new life into those hilarious tales of days gone by, reminiscing, laughing and strengthening the special bonds you share.
Accommodating A Large Group
When looking for a large property to accommodate your group, the best place to start is with an accurate headcount, as this will allow you to narrow down the sort of properties that will be suitable for putting up your entire group. With a large headcount, your pool of properties will understandably narrow, but nonetheless, you will be surprised at the number of incredible properties you can hire to sleep groups of anything from 20 up to 50 people!
Hire A Big House In The Country
The Big House Co have a great selection of five star properties to hire in the countryside, providing your large group with a luxurious backdrop for any holiday or event and giving you plenty of space to relax, play and dine together in style.
Each property boasts its own unique features and provides plenty of scope for organising some fun activities on site or in the surrounding area. With free reign over the entire property as the only guests, your group will have the flexibility to organise yourselves and use the space exactly as you wish.
Coordinating A Large Group Holiday Can Be Tricky
Planning any event or holiday with a large group can be a little tricky in some respects, but providing you give yourself plenty of time to iron out all of the wrinkles in advance you will be fine! The moment you arrive and see everyone together under the same roof, you will know without doubt that your hard work was worth it and who knows; it may be just the first of many memorable gatherings.
Planning a large group holiday, hiring a large property in the country, group holiday in the country, hiring a large country house, large group accommodation,
Hiring a large country home to accommodate your family and friends is a great opportunity to get everybody together under the same roof for some quality bonding time…