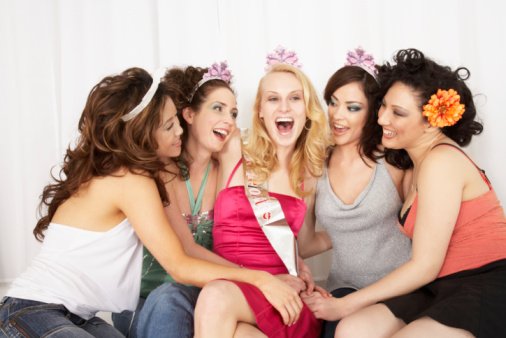 Hiring a big house for the weekend to celebrate your hen party in style is a popular alternative to a night out, giving you and your group the freedom and space to relax, enjoy yourselves and have a truly memorable weekend.
Hiring a private property gives you absolute privacy and enables you to tailor the weekend your way, by including all of the activities that you and your girlfriends love. There is no better way to enjoy your last few days of freedom, than by choosing the perfect big house, gathering up your girls and heading off for a fabulous weekend in the country!
The perfect blend of activities will of course depend on your group of friends and family, but often the best approach is to go for a balanced blend of lively activities and blissful relaxation.
If you are stuck for ideas, or struggling to choose the right activities for your hen weekend, why not take inspiration from five of our favourites:
Clay Pigeon Shooting
Perhaps not the first activity to spring to mind when planning a hen weekend, but this popular activity is incredibly exhilarating and guaranteed to delight the most active personalities in your party, because it is surprisingly physical!
Shooting is a popular country pursuit, a thrilling day out and an utterly memorable and unique experience for any hen group.
Horse Riding
Trekking off into the great outdoors on horseback with a group of friends is one of the most enjoyable ways to spend a few hours in the great British countryside. Relax, chat and have a giggle or two whilst taking in the scenery. You may even be able to tie this activity in with a delicious hearty lunch and a tipple at a proper country pub.
Arrange A Private Dinner Party
Enjoying a mouth watering meal, cooked by talented chefs then served and cleared by a local company in the privacy of your own space allows your group to concentrate on important things like looking utterly glamorous and enjoying each other's company for the evening.
A formal, three-course celebration dinner complete with canapés creates a wonderful centrepiece for your hen party weekend.
Murder Mystery Night
Arrange a murder mystery night in the comfort of your luxury accommodation and make the night even more memorable by combining this activity with a 'Whodunit' style dinner party.
A professionally run, interactive murder mystery night packed with surprises and a great deal of laughter is a fantastic way to have great fun and make memories with a group of special friends.
Spa Style Onsite Relaxation
Book your group a relaxing massage on site, or perhaps indulge in a pre wedding manicure or pedicure. As a group of girls hanging out together for the weekend, it is essential to put aside some time to unwind. What could be better than a few precious hours of feel good relaxation and pampering?
Accommodate Your Entire Group In A Big Country House
Big groups are no problem when you are booking with The Big House Company. The majority of our luxurious big houses are based in Devon or Somerset and sleep anything from 20 – 50 comfortably. Our stunning properties are the perfect choice for your hen party, allowing you and your girls to enjoy an unforgettable luxury rural break.
We offer a large variety of fantastic activities that we will happily arrange on your behalf, either onsite or in the stunning countryside surrounding your big house, taking the stress out of organising and helping you to make the most of your weekend hen break. And once you're done partying you can start looking forward to an incredible day in one of our wedding venues in the heart of the Somerset.