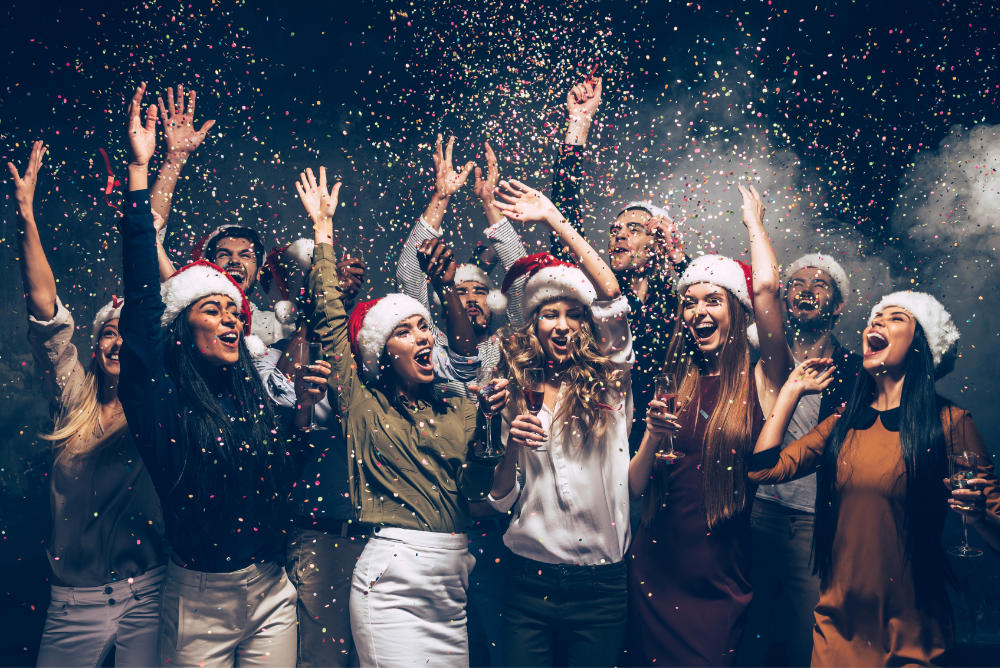 It's one of the best times of year to organise your loved ones to be together and with December fast approaching we're getting excited about Christmas holiday ideas and the possibilities for lots of festive fun.
So take a look at all the brilliant reasons why you should rent a large house for Christmas.
You'll all be under one roof
These days we generally all live in smaller houses, so getting everyone together can be a squash or just impossible. Especially if you have to provide overnight accommodation for guests travelling a distance to spend Christmas with you. The beauty of hiring a large house for Christmas is that none of this is an issue. You'll have space in spades.
Everyone can help out
A big family Christmas in a large house is a good opportunity to spread the workload. Divide the jobs well in advance and everyone knows what's expected of them, that way tensions are avoided. Perhaps each family unit takes a turn at cooking one of the meals, why not have a bake-off competition too? Creativity, with plenty to eat afterwards – happy days.
Or perhaps you prefer that everyone has a set job during the Christmas break – put Grandad in charge of party games and the younger ones can lay the table. Why not get them making the Christmas crackers in the days preceding.
So much fun to be had
A family that plays together, stays together and the bonds really strengthen when you spend time in a big house, enjoying each other's company. A large house to rent for Christmas such as Widcombe Grange gives you the possibilities of some excellent fun – hide and seek, murder mystery evenings, table tennis competitions, football in the garden, and hopefully even a snowball fight.
Spaces to be together & apart!
Stay with a large group for New Year's or Christmas provides the opportunity for a multi-generational break that your family may not often have the chance to experience. It provides you with the opportunity to enjoy a superb Christmas lunch all together around the same table, plenty of space for chilling out on the sofas, or for fun and laughter in the games room. Sometimes too, let's face it, we might need a bit of "me" time and a big house has those places for some down time – small snugs, little libraries, cosy corners – before it's time to get back into the heart of the party.
Great memories
It's pretty certain that none of your group will ever forget the big house, luxury Christmas holidays, and those memories will be special ones to treasure. The laughs you had, the games you played, the fun you enjoyed.
So now that summer is officially over, it's worth spending time thinking about what you're going to be doing this Christmas and New Year break and if you are interested in seeing our availability please click here.