Book a holiday in the UK and there will be no Brexit worries of long airport queues this summer. It also gives you the chance to explore a part of this country that you may never have visited before. When you holiday with a large group of friends or family having entertainment at your large holiday home is ideal. It gives everyone the chance to have some great fun without having to leave your big house. With that in mind, we've brought together a few of our top picks among our houses with pools.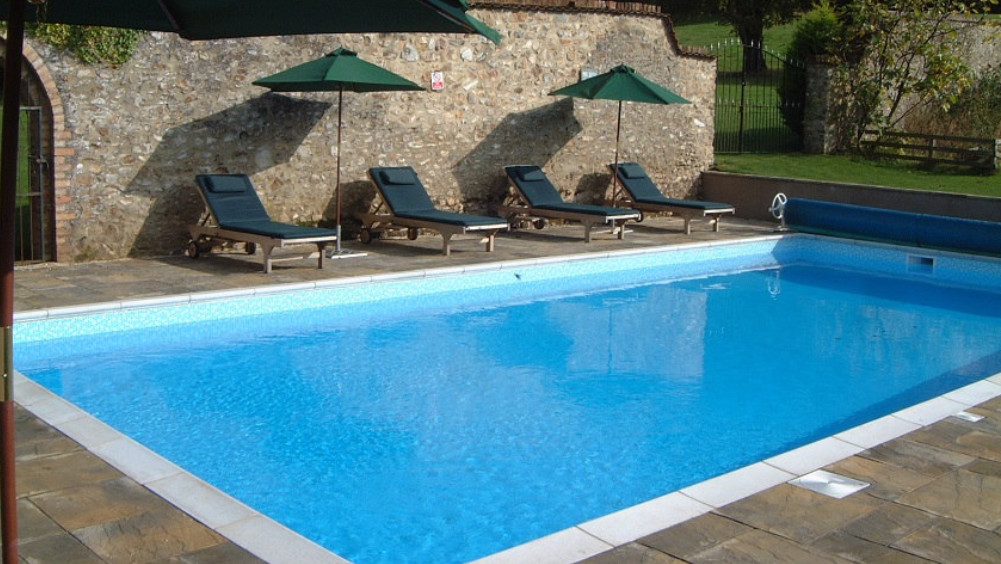 For a long summer holiday break, a house with plenty of acres to roam through is a great idea, especially if you have high energy children or if you are bringing your dogs with you. Widcombe Grange, with 22 acres fits the bill and is a wonderful house for a big family group. The large outdoor pool is set in the walled garden and provides a perfect sun trap for warm afternoons; sun loungers for relaxation and the lawns beside the pool for extra games or a barbecue. The grounds also contain 2 lakes, one with a rowing boat and one with a pergola, which is a lovely spot for quiet reflection beside the water. Another welcome feature of the house is the hot tub in the courtyard.
The main house with 7 bedrooms and the cottage with 5 bedrooms are close together, but provide separate sleeping accommodation, which works well for several families together and often gives grandparents a quieter space for a little downtime.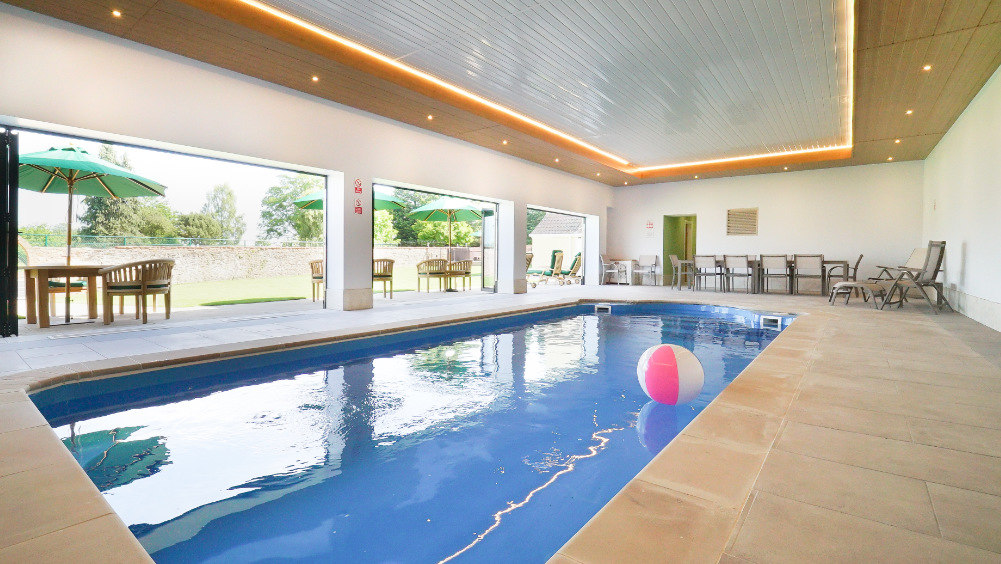 This is a really popular house with an indoor pool, so whatever the weather your fun in the pool will not be interrupted! The pool house has indoor seating and the bi-fold doors open out into the walled garden with terrace, extra seating and tables and a level lawn for garden games. The walled garden often becomes the focal point of a summer's day of fun and relaxation, with beautiful views of the Quantock Hills. There are plenty of wonderful features at Tatham House – outside there is the tennis court which has a basketball net too and the hot-tub is perfect for some after dinner chilling and star gazing.
With so much to do outside, it's easy to overlook the indoor entertainment, but these will come into their own at certain times. For a movie night, there's the cinema room and for some competitive games, there is table tennis and a pool table. All this and ten en-suite bedrooms.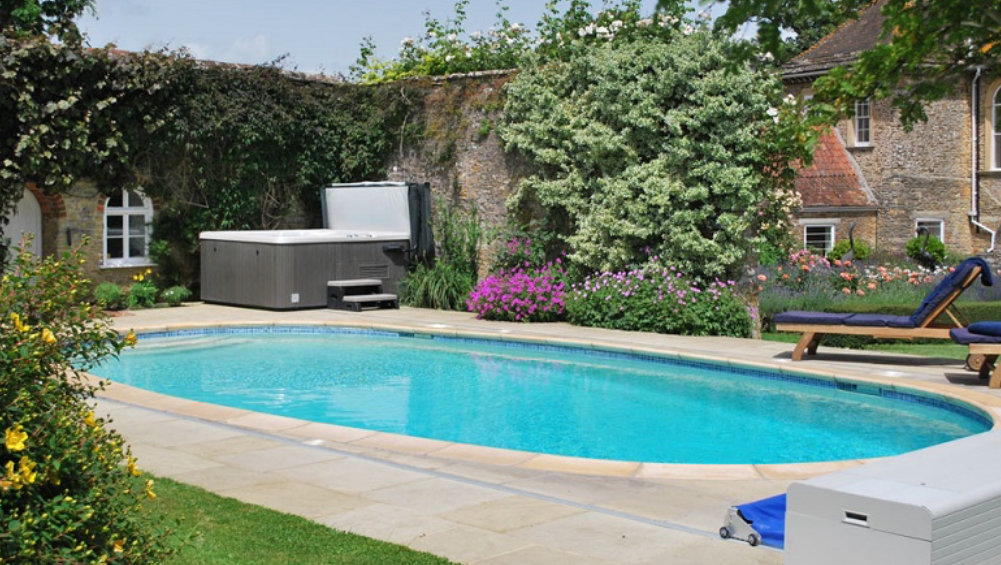 The handsome, mellow stonework sets the scene at this quintessentially elegant manor house in Somerset, which is a fabulous back drop to an idyllic summer break. The gardens and grounds of this extremely well cared for property are a beautiful setting for the swimming pool, which sits adjacent to the main house, overlooking the herbaceous borders. Poolside is a great spot to enjoy the sun loungers, where you can chill out, relaxing in the hot tub too. For some extra fun, there is the tennis court, the sauna and a football pitch. Unique to this property, is the on-site horse riding that's available, by pre-arranging with the owner.
The interior of the house is delightful; an orangery, a farmhouse style kitchen and elegant, spacious bedrooms. There's so much to entertain you at this house, you may never leave – but, if you decide to, we have plenty of suggestions for great day trips.
Large holiday homes
Large holiday homes with pools are fabulous for a spring and summer break – it's the hub of the entertainment and often means that you don't need anything else, whether you are travelling as a group of friends or family. But the best part is that all these houses have so much else besides! There really is something for your entire stay, all you need to do is book up and bring your group.
Contact us on 01823 662673 or by email.