Tag Archives:
short break
What's your favourite part about getting away for the weekend?  Is it one of these? …..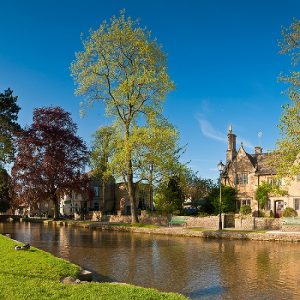 The Cotswolds makes a great location for a relaxing short break or family holiday with a wide diversity of great things to do.
It's the epitome of rural England with its rolling hills, quaint villages, churches and stately homes built in distinctive, soft yellow Cotswold stone.  Here's a few of the things we'd suggest you include in your plans:-
Historic villages and market towns
The Cotswolds charm lies in its pretty medieval villages and market towns with their mellow limestone walls – picture perfect rural England full of honey coloured thatched cottages.  Perfect for sauntering around on a lazy afternoon, buying some of the local crafts or indulging in a delicious cream tea of warm scones and home-made jam in a cosy teashop.
Our choice would be Bourton-on-the-Water, often referred to as "the Venice of the Cotswolds" with the River Windrush trickling through its centre, handsome stone bridges spanning it and quaint cottages to admire.  Enjoy a relaxing lunch and a locally brewed ale in one of the cosy pubs and don't miss the exquisitely detailed model village, which even has the sound of the choir in fine voice, echoing from its miniature sized church.
Highgrove Garden
It's probably the only garden visit where you take your passport and go through security, but doesn't that give you the sense of something special on the other side?
The garden of HRH The Prince of Wales certainly offers something unique and it's well worth pre-booking a tour to see the magical garden that's been created there.  Surprisingly quirky and innovative – some of the delights include a colourful and elegant wildflower meadow, an idiosyncratic wall created from many of the unusual gifts given to HRH over the years, and the Rapunzel like treehouse of the young Princes.  The tour finishes at a beautiful building housing the restaurant and café.  It's worth stopping here to savour the food and contemplate the delights of the garden.  The finale to your visit: the opportunity to buy plants that you'll have seen in the garden, a lasting memory.
Charleston House  
A great family trip where you'll find yourself stepping into a time capsule of 17th century living at this enchanting manor house, owned by the National Trust.  Built as a sign of prosperity by a rich woollen merchant, you enter the world of a bygone age.  Families will particularly enjoy the explorer packs available, which entice you into searching for the 400 year old mulberry tree, or test your wits by trying to name the cloud shapes clipped into topiary.  Believe it or not (it's true) the game of croquet was actually invented here.  You can try your hand at a game on the original pitch where it all began.  Both the house and gardens are a joy, but don't forget your picnic, if you want to enjoy the delights of an alfresco feast spread out on a rug in the sunshine.
Cheltenham Races  
Hear the thunder of the hooves on turf and roar on your chosen horse.  There's nothing quite like the excitement of a day at the races to get the pulse racing.  Cheltenham is home to the world famous festival of jumps racing.  But, as well as this world class event there are other meetings throughout the year to indulge in.
Part of the great fun of a race meeting is the complete involvement you feel in each and every race; whether you've bet £1 or staked the family silver (we don't recommend this!). Dress up in your finest, sip chilled champagne, enjoy a meal at the Roux brothers restaurant or go for the ultimate and treat yourself to a private box.
Whether you back a winner or not it's a thoroughly entertaining day out.
Birdland Park
 If your group includes children, then hunting for dinosaurs may be right up your street. The Jurassic Journey transports you back 65 million years into a world where you'll discover life size creatures, from the mighty Tyrannosaurus Rex to the tiny baby stegosaurus.  Trackers kits are supplied and your inner pre-historic explorer might even come across dinosaur eggs, fossils to dig for and maybe some old bones.
You'll be tempted to linger but the park has lots more that's worth exploring – cute newly hatched chicks to cuddle, penguin feeding to watch and if you're really feeling daring a snake to dangle round your neck.
Whether you choose the Cotswolds for a short break or a longer holiday there's plenty to see and do and our Cotswold Manor makes a great base for a large group.