Last week in part one of our mini series about wedding planning we set out some of the biggest wedding decisions and got them out of the way. We covered everything from working out the budget to drafting a guest list and booking the wedding venue. We also discussed the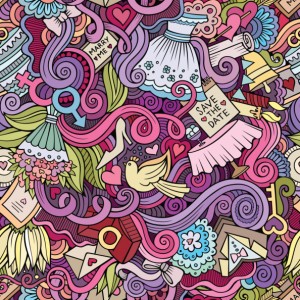 importance of getting on the case with the search for the perfect dress and identifying your photographer, florist and wedding cake supplier early on, as the most talented and popular suppliers tend to be booked up well in advance.
Finalise bookings with the suppliers mentioned above and if your wedding catering is not being taken care of in house, you should be finalising your booking with the caterer of your choice early on too.
OK. That's the tricky stuff sorted. Now to focus on some of the fun details…!
– Your Bridesmaids & Their Outfits
Whether you are organising a small and intimate wedding and have chosen just one or two bridesmaids or you are planning a larger bash with a bigger group of ladies in waiting by your side, once you have the dress, it is time to turn your attention to the dresses your bridesmaids will wear.
Our three top tips for this task are…
Take inspiration from your own dress, making sure that your bridesmaids dresses coordinate with the style and vibe of your own outfit and be sure to take the time of year into account too!
Give your choice of colour some serious thought. Different skin tones and hair colours look best when paired with different colours so be sure to choose a palette that will compliment all of the girls. These days it is not unusual for bridesmaid's outfits to be picked out in a two-colour palette or even in completely different colours.
Having chosen the colour, (or colours), it is time to think about the style of dress that would best suit your bridesmaids. A great option for a group of girls with very different body types may be to go for similar dresses with varying necklines and cuts to keep everyone happy!
– Getting Your Men Kitted Out
Your next task is to organise formalwear for your groom and all of the men in your bridal party, choosing a style and accessories that compliment the rest of your colour scheme. Again, it is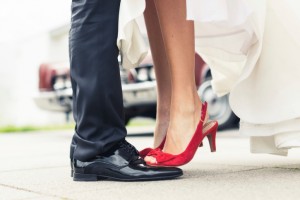 crucial to take the time of year into account, as heavy formalwear can be particularly uncomfortable in warm weather and you do not want your men looking all sweaty!
Our two crucial top tips to remember here are…
Make sure that your grooms outfit is unique in some way so that he stands out clearly from the rest of the men on your big day.
Make sure that all formalwear has been tried and fitted well in advance of the big day to eliminate excruciatingly embarrassing scenarios like huge shirt collars and ankle swinging trousers. This way you have plenty of time to iron out any wardrobe glitches so that all of the guys in your bridal party look their absolute best.
– Organising Your Wedding Stationery
Your wedding stationery sets the tone for the event, after all, there is nothing like a gorgeous invitation arriving in the post to build the excitement for your guests. Your stationery design gives guests their first glimpse of the style of your upcoming event, be it chic and elegant or a wild barn dance style hooley!
There are lots of different bits and pieces of wedding stationary that you may or may not need,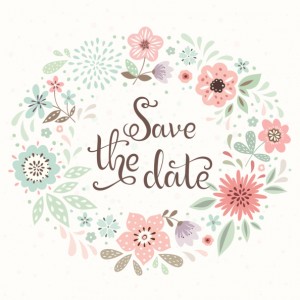 depending on your plans, some are fairly essential, for example; save the date cards and invitations, your RSVP cards, directions, order of service, table numbers, menu and place cards.
There are many other items that you may also want to consider, for example; signage, wedding favour tags and your gift list. You will of course also need to think about your thank you cards to send out following the event.
Sending out save the date cards as soon as you have a date set gives people plenty of time to plan time off, transport and accommodation, pet boarding and such like. Then traditionally you would send your invitations out approximately 8 weeks before the big day, allowing plenty of time for the return of the RSVP's and the finalisation of numbers with your caterers.
Like all other aspects of your planning, the key to choosing your stationery is coordination. There are so many fun styles and quirky ideas to choose from, just be sure to order well in advance, so that all of those bespoke details can be printed and checked with plenty of time to spare.
– Wedding Transport

If you've booked a Big House Company venue like Tone Dale House or Widcombe Grange, your wedding ceremony and the reception are to be held in the same place so you may not need to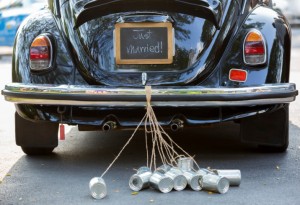 worry about wedding transport at all. (Although if this is the case, you could consider setting aside some of your budget to book something gorgeous like a classic or vintage car to make a stylish exit in instead)!
There are so many wonderful options to consider for transport to the ceremony plus it'll make for a great photo opportunity… You are sure to find something right up your street, be it a vintage Rolls Royce, a shiny tractor, a tandem bicycle or even a motorcycle and sidecar!