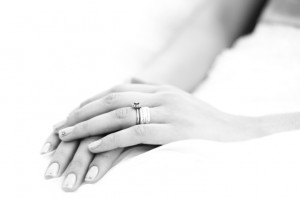 At the Big House Company we've seen our fair share of weddings over the years whether it be attending as a guest, being the bride or groom or hosting them at one of our properties.
Wedding planning is an incredibly exciting process; giving you plenty to look forward to. We thought that it was time we put our collective heads together here at Big House Company HQ and came up with our own handy checklist of things to do you can get planning straight away.
In the first part of this series we're going to run through some of the tasks that you can get started on straight away and get the get the ball rolling making some key decisions. Before you know it you'll start to see everything taking shape right in front of your eyes…
First Things First – Set Your Wedding Budget
The last thing you want to do is start your married life with a huge debt looming over your heads, so a wedding budget is essential, to keep your spending on track in the run up to the big day.
Take a realistic look at your finances to establish what you can both afford to spend and verify if any family members are planning to contribute.
Times have changed and whilst traditionally the parents of the bride would foot the majority of the bill in the past, these days this happens far less frequently. If it feels awkward to approach your parents for money, a different approach could be to ask them to pick up the tab for your dress, or your wedding cake, to relieve the financial pressure and stretch your budget that little bit further.
Once you have set your budget, you will need to be disciplined and stick to it. Opening a dedicated account for your wedding expenses is the best way to track your spending and avoid mixing up your everyday money with the money you have allocated for your wedding.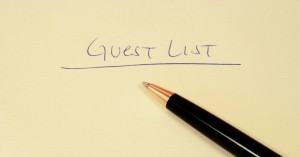 Prepare A Draft Guest List
Many couples will tell you that this is often the hardest task associated with organising a wedding, but getting a good idea of the numbers you are looking at is crucial as it will help you to choose an appropriate sized venue for the occasion and your numbers will have a key impact on all of your budgetary decisions. This task can be fraught with complications, as you cannot invite every single person you know and there will always be that one family member who is an absolute liability to worry about!
Just remember that sad though this is you cannot please all the people all of the time. It is your special event, so be selective and invite the people you really want to be surrounded with on the day. Every married couple has faced this dilemma to some extent or another. It isn't easy…
Choose & Book Your Wedding Venue
With your budget and draft guest list in hand; you are now in a position to turn your attention to the wedding venue. You may already have a venue in mind, such as the local church where your parents tied the knot, but if not, there is such a fantastic choice of unique licensed wedding venues throughout the UK that you are certain to find just what you have in mind.
These days wedding venues are anything but boring, you could decide to get hitched on a boat, in a zoo or opt for a stunning period property in the countryside! The Big House Company is very pleased to be able to offer two beautiful houses for hire as wedding venues – Tone Dale House and Widcombe Grange both in Somerset.
If you are able to find a venue you love that is able to offer you an inclusive package with catering, music and accommodation this can be an excellent option, but the most important thing is to choose a location that you both really want, after all this will provide you with the blank canvas for building the perfect event.
Remember to ensure that there will be sufficient local accommodation to put all of your guests up.
You will probably need to make provisional bookings at this stage as you need to juggle a little until you have secured a date with the registrar or minister and any other professionals or supplier you have your hearts set on. Once you are sure that everyone is available on the same day, you can go ahead and confirm all of your bookings.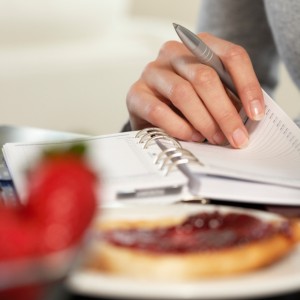 Arrange Your Leave
Put in your annual leave request as early as possible to secure time off for your wedding and honeymoon. If you usually have a tough time arranging holiday leave for the dates you need, the earlier the better. You may even want to submit some provisional dates before you have finalised all of the bookings to be on the safe side. You can also let your loved ones know to SAVE THE DATE!
Now The Real Fun Begins!
Good wedding photographers, florists and wedding cake suppliers all tend to get booked up way in advance so make it a priority to get on the case with looking for and securing dates with suppliers whose style appeals to you.
It's also time to start thinking about that all-important dress, particularly if you are going to have it made to measure. It is wise to leave yourself a minimum of six months to allow for the design, making and fitting of a made to measure dress. Even if you are going to opt for an off the shelf designer number, leave yourself a similar amount of time to find the perfect one as you would not believe the quantity of dresses brides to be usually try on in the run up to their wedding day.
Try To Relax…
Don't worry, you are going to have a heap of fun in the process and there is still so much more to look forward to! Keep an eye out the next two blogs in this series as we move through the steps on route to the big day itself!