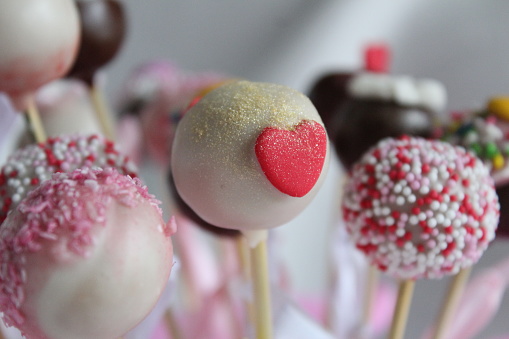 Weddings are such special events and should be exciting, romantic and memorable. You can make your wedding even more memorable for your guests by giving them an unusual or rare wedding favour. A wedding favour is a special reminder of your wedding day that your guests can cherish. Here are a few ideas for wedding favours that are sure to charm and delight your guests!
Give guests a botanical gift!
Give your guests a potted plant or seeds which they can add to their garden. They can water their botanical gift and watch it grow as your marriage grows. This kind of gift fits in well with rustic style ceremonies or weddings that are held in a scenic country location. You could take it one-step further and include a quirky watering can to help them get started.
Unusual sweets
Track down some interesting sweet treats from another country. Guests are sure to enjoy the experience of trying something or the first time and this will help to make the wedding memorable. Look for treats that come in collectible tins and packaging so that guests have something to keep for future use.
Sunglasses
If your wedding is being held outdoors in a sunny part of the world, sunglasses are a useful and unusual gift. You will also get some great photo opportunities with all of your guests wearing the same eyewear! You could opt to buy sunglasses that have been personalised with each guest's name or include some text mentioning the wedding.
Customised wine glasses or wine stoppers
You can give guests a wine stopper or wine glass with their name engraved on it, along with the date of the wedding. They will hang onto the present as a reminder of your event and enjoy using it for years. As an alternative, you may prefer to opt for personalised shot glasses or beer glasses.
Donate to a charity
Instead of a physical wedding favour, you could opt to make a donation in your guest's name. They will feel great knowing that their attendance at the wedding helped support a charitable foundation.
A set of drink coasters
Coasters are another great gift to remind guests of your wedding. You can purchase timber, stainless steel or glass coasters in a style to match the wedding theme. They could also be customised with text and images.
Wedding wish keys
These are beautiful antique keys attached to a ribbon and a label. Guests receive the keys and are asked the question "The key to a happy marriage is?" They write their responses on the label and give them to the bride or groom. This is a lovely way for guests to impart some wisdom onto the newlyweds.
Bottle openers
Another item that has a great deal of utility and longevity! Give your guests a bottle opener commemorating the wedding and know it will probably reside in their kitchen for the next 20 or 30-years. A great gift item that is very practical.
Tissue boxes
Weddings are emotional events and people love to have a good cry during the ceremony! Why not provide guests with beautifully decorated commemorative tissue boxes or packaging and encourage them to let it all out!
Tea sets
If the theme of the wedding is "classical", tea sets make the perfect gift. There is a huge variety of designs to choose from and they can be customised to commemorate the event. You could also include commemorative tea bags or antique tea bag infusers.
 A commemorative cheese knife

Why not give guests a beautiful bespoke cheese knife? They will get years of use from it and be reminded of your marriage every time they use it.
By thinking outside of the box, you can give your guests a wedding favour that will ensure that they fondly remember your wedding and the unusual little gift you gave them for many years to come!