How time flies.
It's already our 20th birthday and really it seems like yesterday when Ben and I moved into TDH. It was my birthday, and presents don't get much bigger than this one. It's really thanks to Richard Fox that we're here and that the Big House Co ever came into existence.
Although back in those days we were just plain Tone Dale House. The idea for the Company name came from listening to our local neighbours, who referred to the place as "the big 'ouse" in wonderful, broad Somerset accents.
But, back to the beginning….It soon became obvious we needed to do something with the house and the gas bill was a further nudge in that direction, even though we only had 6 radiators! And believe me, shared among 26 rooms, it makes you appreciate the wonders of a log fire and thermals!
We spent a year living in the main house, planning what to do and enjoying a fair few house parties of our own! We didn't want to run a hotel or bed and breakfast and being entrusted with the house felt like we had the responsibility to maintain it's integrity as a home as much as possible.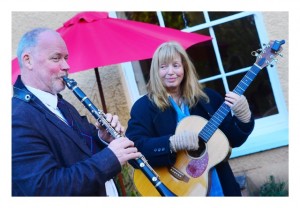 A year in the planning and then a hectic 4 months of renovation works. Central heating systems, new bathrooms, a lot of painting and a big project that changed the garden from a paddock for a horse called Justice into what we have today.
There were peacocks too, when we first moved in. They had to be rehomed; although quite beautiful, they are surprising messy. Pretty shoes and peacock poop wasn't a good combination for guests and our springer puppy was overly interested in them too (the peacocks, not the pretty shoes).
We got to the opening day and the first group arrived. They loved it, phew, what a relief, because we really didn't know if the idea was going work. So we were off, with the business growing in line with Bens' ever increasing ambitions for a larger and larger Christmas tree in the hall.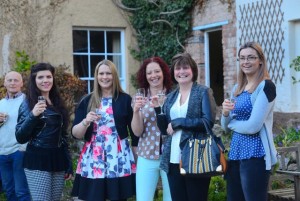 The Big House agency started shortly afterwards, giving our guests greater choice. Caroline & Peter joined as Partners, who we've known since university days, and with them came their experience of running weddings and events at the Roof Gardens in Kensington. That was the start of another new and exciting era, lots of weddings, both indoors and outdoors, with no theme being beyond their imagination and capabilities. We added Widcombe Grange to our group, converting the Coach House for indoor weddings. At Tone Dale House, the Stables increased our capacity and we managed to prize the potting shed away from Dave to convert it to a party room. Now in our 20th year, we have, Anthony join us as General Manager – where will this take us? We're excited about the possibilities.
It's been an adventure and as with everything in life, the best bits have been about the people. The guests who've supported us, some time and time again. Our group of suppliers who always go the extra mile. The amazing team here (past & present), our great housekeeping team led by Michelle, our maintenance gang led by Dave, our office team and especially Bev – the oracle of all knowledge, who's literally been there and done it all and has been here as long as we have.
So, Happy Birthday Big House!