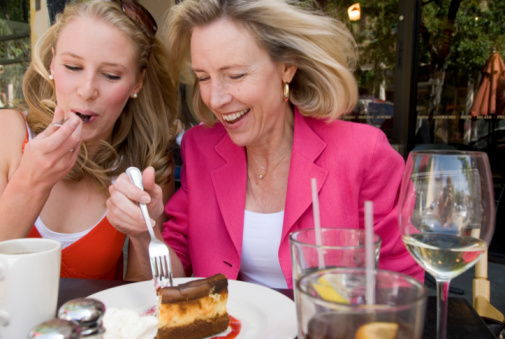 Catering is an integral part of our business here at The Big House Co and we take a great deal of pride in our ability to provide guests with a great variety of mouthwatering menus to suit every possible occasion whilst they are staying in any one of our big houses!
Whilst out and about, exploring the local area during your big break however, you are bound to want to explore some of the local eateries and sample some of what is on offer. With that in mind, we have put together a useful insider's guide to some hidden gems in Somerset where you can sample some of the finest West Country grub to be had!
Tarr Farm Inn
Tarr steps is a magical little spot on Exmoor where you will find the longest medieval clapper bridge in Britain and explore the many walks alongside the River Barle in this popular beauty spot. Legend has it that the bridge was built by the devil, who allegedly owns the sunbathing rights to the stones… You have been warned!
The kitchens at Tarr Farm Inn will not disappoint and the menu features a range of local catches with everything from slow cooked, locally sourced pork and mouthwatering crackling, to delicious fresh lobster, caught by fishermen at nearby Lynmouth on the North coast.
Menu Gordon Jones
At this unique venue in Bath, you are guaranteed an exceptional dining experience and a great variety of food. This eatery is a great choice for a special occasion meal and a winner with anyone who has an adventurous palate, and particularly for those who relish the unexpected and enjoy the opportunity to try new things.
Beautiful presentation, fantastic service from charming staff and food combinations that you would never imagine would work, such as bacon-flavoured ice cream. Who knew that could possibly taste so good?!
At The Chapel
The focal point of this converted chapel is a fabulous wood-fired oven, which is used to produce fresh croissants, breads and some of the most incredible pizza you have ever sampled!
The delightful bar garden produces its very own crops of fresh produce, which is used to enhance fine jugs of Pimm's over the summer months, and those all important Bloody Marys!
The Lord Poulett Arms
This fantastic little gem is situated in the sleepy little village of Hinton St George. It is a proper pub with a homely and comfortable interior and some wonderful lunch and supper options to choose from.
With a great atmosphere, super friendly staff and food that could give most Michelin rated kitchens a good run for their money; if you are in the area this is a great spot for a hungry group of foodies.
The Archangel
Contemporary pub flavours merge with traditional favourites at The Archangel in Frome. The period building has an attractive, contemporary interior, providing a gorgeous backdrop for chilling out with friends or enjoying a romantic meal for two. A truly delicious menu and a great selection of wine, beer and cider. Just make sure you leave room for dessert as they are out of this world!