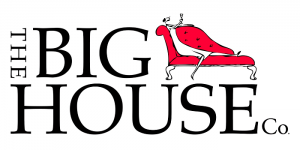 In the gig economy there's a growing trend for going direct – supplying products and services straight to each other – you rent my parking space from me, I rent your holiday home from you.  Not dealing  with a middle man can often feel like a great way to go.  Direct contact, maybe the price will be more competitive, or just because that's what everyone else is doing!
We started the Big House Company with just Tone Dale House – and so, essentially, that was what we offered our guests – direct contact with us, the homeowner.
As our business expanded we felt, and we still do feel, that as a business representing other home owners we add value to the customer experience by being the middleman.  We're proud to be an agent!
So, here's what we think we add to the whole equation when you book a large house via us rather than going direct to the owner?
Our knowledge
Every house we'll ever talk to you about, has been visited by at least one member of our team.  If you have specific requirements, (accessibility, bedroom layout, secure garden for Fido, location) we will be able to recommend which house is best for you.
There's no hard sell, because we aren't just representing one property – we can remain unbiased in our recommendations.
Our relationship with the owners
We've met the owner, we work with them regularly, we revisit them and that all builds into a good working relationship that benefits our guests.
Peter makes the initial visit to see a new house, speaks to the owners and then takes a decision as to whether this is a Big House that would be great for our guests.  Although that sounds simple, there's a lot of interaction with an owner before we represent them – any changes that we would like to see have to be discussed and implemented.  Currently, we are working with an owner on a 2 year renovation project – the end result will be a splendid 10 bedroom, all en-suite property in Somerset with plenty of fun facilities.
Constantly consistent
There are certain things that we think make a "Big House" experience and we look for those features in any house that joins us.  We want you and all your guests, for example, to sit and eat comfortably around the same table, we want you to enjoy a high standard of cleaning and comfort, we think your welcome should be extremely friendly and helpful, with any problems during your stay being attended to promptly.  The list is longer, but what we're saying is that we know our houses will deliver that experience and that although you may choose a different house each time you have a different celebration you know that those fundamentals will still be the same.
Small enough to care big time
We are a small agent and always intend to stay that way, so that we can give our guests the advice they want, because we know all our houses and owners so well.  We are passionately committed to ensuring you have a great house that suits your needs.  We believe every aspect of your stay (from your first contact with us, to your final farewell) should be an outstanding, memory exploding house party that you never forget.
Our past guests give us the thumbs up!
We're well established and have already eaten the 20th birthday cake to prove it!  So you can be confident that hundreds of guests before you had a great experience booking through us and partying at the houses we suggest.
Our past guests really recommend us, in fact some don't leave.  Anthony, General Manager and often the first person you speak to, celebrated his wedding here in 2014 and joined the company 18 months later.  Peter & Caroline, partners in the business, took a similar route in 2004.
We listen to you
We love to hear what you think and we act on that.  We feed back to owners, so they can constantly improve what they offer.  We always want you to have a great time celebrating your special occasions – that's the most important thing to us.  If necessary, when a house really isn't working for our guests, we will take the decision to part company.  We don't believe in keeping a house on our website so that we can keep taking bookings if it isn't right for your needs.
So yes, we are an agent and proud.  Part of the rental charge you pay will be a commission to us, and we think you get a lot of bang for your buck!  Price doesn't vary whether you go direct or via us, but you will get our level of customer service, our impartiality, our expertise from the last 20 years.