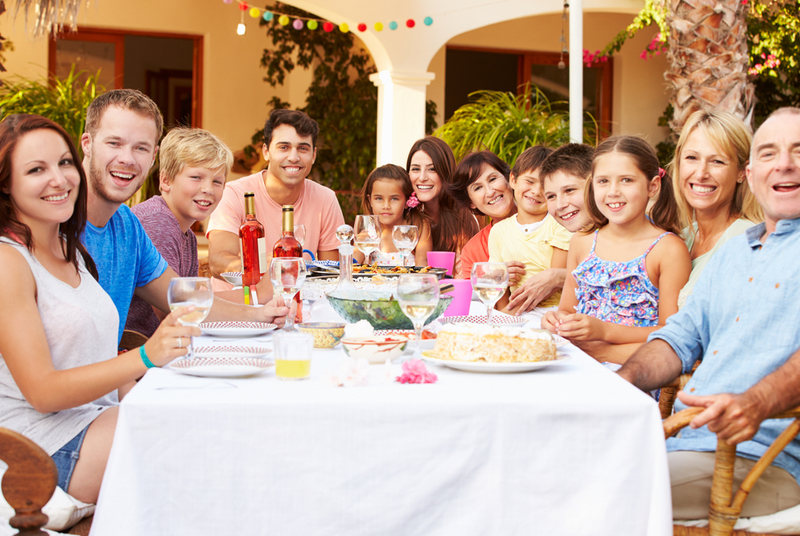 When it's holiday planning time of year, we start to ponder what we're wanting to do, where we want to go and what type of accommodation we want to book. This year it's the staycation that's the big winner – but how do you decide between a holiday home or a hotel? These are 4 of the big reasons we think a holiday home trumps a hotel.
Blissful privacy for your group
The place is yours, exclusively. Once you've shut the front door, you say goodbye to the outside world. How blissful is that? There are no other guests – no overheard conversations in the hotel bar about work stress that guilt you into sneaking a peek at your work email and then….you know the rest. 
With your own holiday home you can stay in your pyjamas all day if you want. Or all week if you really, really want. Or, if you're the dressing up type, wear your ball gown to make the early morning tea. We're not saying this is an excuse for eccentricity, but your holiday home is your own space. 
Even having no staff is a plus point. You can be as relaxed as you want to and let your hair down whenever you want. Silly games, hide and seek – you can't do that in a hotel. 
The timetable is yours
It bugs us when we're at a hotel, even the most casual, that we have to fit into a time table to a certain extent. When you rent a holiday house, you create your own schedule – or you wing it, perhaps a bit of both. When you are just with your loved ones, you can take life at your pace – there's no breakfast service that you'll miss. You choose when the croissants go in the oven, or if you're going to have dinner at midnight. 
You can do what you want when you want, there's no one to tell you what to do.
Exploring
A hotel complex can give you lots of activities to do. That's true. But those kind of experiences can merge into one that have little differentiation and you feel that you could be in Newton Abbot or Newcastle. When you stay in a holiday home you'll naturally be far more eager to explore the local area. 
This is your homeowners local turf after all and they will undoubtedly give you plenty of ideas for seeing the best of the region. If you're holidaying in the countryside, it might be hills and mountains, rivers and lakes, the best riding, mountain biking, fishing. If you're at the coast it could be secret beaches, best boat trips, wet suit and board hire. If you're vacationing in a city, those suggestions could include unknown view points, best times to visit the museums, quirky shops your teenagers will adore, charming parks to rest your weary feet. 
These times when you're out and about will be some of the best memories of your holiday, far more individual and long lasting. 
Living like a local
It's a real delight to experience a new area and live like a local. You don't get that feeling when you step out of the hotel and return there at the end of the day.
When you pop to the markets or the local shops and sample all the local produce, it's an exciting feeling. Returning to your holiday home with goodies to share with your group. 
Flexibility, privacy, great memories and a sense of togetherness are at the heart of a great vacation. This you get in spades from a holiday home. We'd vote for that any day over a hotel and after all it's in the name – holiday "home" – that's where the heart is.