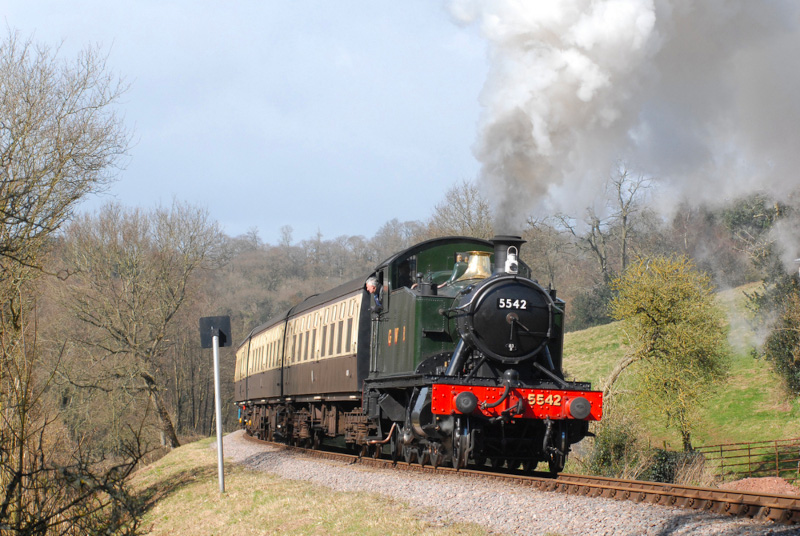 Somerset has a wide range of choices for family days out. Coastal or inland, historic or modern day, all sure to be fascinating and fun. Here are our top 10 choices for best family days out in Somerset.
Wookey Hole
There's a lot to do here and something for everyone. The caves are stunning and the most spectacular in England. A tour guides you through and each cavern has a fascinating and often mythical history. Early cave man lived in them and later the Celtic people from the Iron Age found them to be a safe and relatively comfortable base, but none of this was discovered until 1914.
After being amazed by the caves, there are animatronic dinosaurs to be entertained by, and a 30ft high King Kong. The Pirate Crazy Golf is well designed and fun – definitely worth the small extra charge. There's a mystic fairy garden and woodland walks for burning off a bit of energy and picnic areas on route for an outdoor lunch.
The live circus show, soft play centre and 4D cinema are perfect for indoor entertainment if the weather takes a turn for the worst.
Quantock Hills
The poet Coleridge wrote about the beauty of the Quantock Hills and it's still true today. The views from the top are stunning and reach as far as Wales on a clear day. There are miles of open moorland to explore and wooded valleys with streams that cascade down the slopes. Beside the rivers are many lovely spots for shady picnics and open spaces for games.
For those walkers who don't want anything too challenging, the top ridge is equally pleasant. Walk quietly and you may see some deer or if not, you'll certainly see the tracks they use as they pass through this magnificent landscape.
The Quantocks is an ideal place for mountain biking too. Tours can be booked and the routes vary depending on skill level. Cycling from one end of the hills to another is a whole days activities, if you want it to be.
The Roman Baths
This historic site gives an insight into part of the lifestyle of the ancient Roman Britains. As well as their rituals of bathing in the water of the natural thermal springs, this was the site of worship to the goddess Sulis Minerva. The bathing ritual involved moving gradually through heated rooms to conclude with a cold plunge!
It's a beautifully preserved site and you're able to walk among the columns of those from hundreds of years ago. The museum is full of fascinating artefacts and the audio tour, with children's version too is brilliant. Food wise, indulge in a cream tea at the rather stunning Pump House, just a short walk away.
Glastonbury
This town isn't just about the festival, it's been a top place for lovers of spirituality for a long time. The Tor is the legendary burial ground of King Arthur and also known as the mythical Isle of Avalon. It's a steep hike to the top, but worth it for the views and the sense of tranquility. The town has plenty of small independent shops and cafe's – vegetarians and vegans are well catered for here.
Glastonbury Abbey is also closely linked to the legends of King Arthur and Joseph of Arimathea. There is a belief that followers of Christ settled here in the 1st century CE and built the first church on this site. Although the Abbey is in the centre of the town, it's set within 36 beautifully peaceful acres.
Hestercombe Gardens
At these gardens near Taunton there are 50 acres to explore, spanning 3 centuries of garden design. The formal gardens around the house are divided into rooms, all wonderfully different and inspiring.
The gravel walk meanders away from the house into more informal woodland areas. There's a charming rill beside the path, fed from the impressive man-made cascade waterfall further up the hill. This area in particular is a children's delight as the path snakes higher and higher to a viewpoint looking out over land that would have formed part of this grand estate.
Remember to check out their "What's On" events for Easter egg hunts, fungi forays in October and the bluebell walk in April. The art gallery is worth a visit to view its latest exhibition of contemporary paintings and then relax at one of two eateries for either brunch, lunch or afternoon tea.
Weston Super Mare, beach and pier
366 metres of fun on the pier. It originally opened in 1904 and has been updated to be a modern day indoor theme park. There's a free fall, a robo-coaster and a side winder for thrills, or scare yourself silly with the House of Horrors. For more gentle activities there's a soft play and arcade games.
Below the pier on the beach is one of the UK's longest natural beaches and it's sandy too! Ideal for a traditional bucket and spade experience, with cafes and takeaways for good old fish and chips. There's a multitude of water sports available to try and plenty of unusual events taking place during the year, such as sand sculpting, beach racing and an air festival.
West Somerset Steam Railway
A steam railway is usually a winner with all ages, taking you on a ride back through time, across scenic countryside. The carriages are mainly 1950/60's style and the steam trains have a buffet & toilets.
The line runs from Bishops Lydeard all the way to Minehead on the north coast of Somerset. There are 9 charming stations along the way all with a variety of interesting things to do. Dunster gives you access to the village with its medieval yarn market, shops, cafes and the Castle standing proud on the hill, dating from Norman times. Blue Anchor is a quiet seaside town with a long sandy beach and Minehead a lively seaside town with plenty of shops, a Butlins Resort and access to the South West Coastal path.
Bristol
Bristol is a bustling, vibrant and eclectic small city that should be on everyone's list of places to visit in Somerset.
"We the Curious" is an interactive science museum that's all about seeing, doing and questioning.
The "What If" space is a new £3 million project to engage visitors in more questions about life. The harbour side area was once a dock for sailors and merchants and is now an atmospheric and attractive place for dining, walking tours and some water activities.
Further along the harbour is the SS Great Britain, the worlds first great ocean liner. See what life was like for passengers at sea during a long passage – the basic conditions and tiny living conditions in steerage class and the splendour of first class. Even further into the bowels of the ship is the engine room, areas where live animals were kept for their meat and horses being transported from country to country.
A short stroll from the site of the SS Great Britain is The Watershed, a cultural centre for exhibitions, music & design. In general, the harbour side area of Bristol is wonderful to walk around with plenty of artefacts that nod to it's naval and merchant past.
Tropiquaria
Tropiquaria zoo and wildlife centre started life as an Art Deco BBC radio transmitter station built in 1933. This part of the attraction houses the Tropical Hall, Nocturnal House and Aquarium. The Aquarium building is also the place to head for the creepy crawlies and spiders. There are 4 animal encounter sessions a day with the opportunity to touch a snake or lizard and learn about other animals. It's worth timing your visit for these, children in particular are fascinated and delighted by the experience.
Outdoors there is action to be had in the pirate play area and adventure castle and also 4 acres of animal sanctuary to explore. Picnic tables provide an opportunity for a bring your own lunch which is handy when there's so much else to do.
Cheddar Gorge & caves
The Gorge is one of England's most spectacular landscape, full of dramatic pinnacles and crags. It's is 3 miles long and 400 feet deep. It first started forming during the Ice Age, over a million years ago, where water erosion carved into the soft limestone rock, creating the steep cliffs we see today. If you chose to drive through the gorge, you could be mistaken for thinking you're in the Swiss Alps.
The nearby Cheddar Caves were also carved out during this period of the Ice age, by the river finding its way underground. The caves, which are home to the largest underground river system in Britain are open for visitors to explore. Above ground, here is a stunning circular walk which is challenging but worthwhile.
If you are visiting Somerset and haven't yet booked your large holiday house – give us a ring on 01823 662673, or email party@thebighouseco.com
Our Big Houses in Somerset: