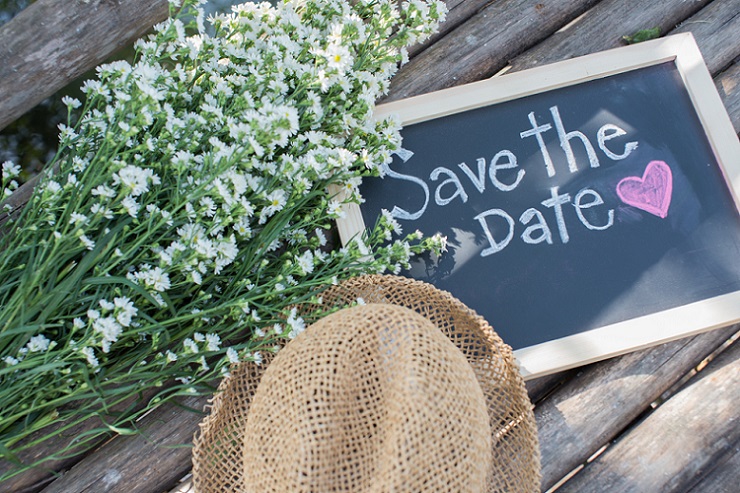 Getting engaged is a wonderful time of life.  You've met the person of your dreams and you've made that commitment to spend the rest of your lives with each other. Congratulations, it's definitely time to pop the champagne, celebrate and tell all your loved ones the great news.  Once the initial joy has settled, you'll begin to turn your attention to making your plans for your wedding.  There are quite a few decisions to make, but if you take it step by step and have fun along the way, it will be part of the great memories you create.
Step 1  Style of wedding
Are you the intimate wedding type or the big is better type of person?  It's such a personal choice and one that's important to get right from the beginning.  Take some time discussing this with your partner before you do anything else.  Budget, of course, is a factor in what is affordable – but there are always ways to make your budget stretch a little bit more – call in favours from friends, for example and get them helping out.
Step 2  The Guest List
You've both lived a life separately and now you're together – so your guest list needs to reflect this.  It can take a while to write your guest list, so we'd suggest working on it over a few weeks, until it feels right for you.  If you need some more tips, click here.
Step 3  Geographic Location
Did you once see a spectacular wedding venue in Norfolk, for example and ever since thought, that's the place for me?  But maybe your family have always thought your wedding venue would be in Dorset, if that's where you were born and brought up!  Add to the mix your partners wishes – perhaps their heart is set on a wedding in Sussex by the sea.  We know that many couples opt for a country house wedding venue in Devon because it gives a great west country weekend away feel to your wedding and perhaps can be the launch pad for your honeymoon – a week in trendy Polzeath, maybe?
As you can see there's a lot to think about in terms of location.
The world is your oyster.  Tradition is no longer so strong in terms of being married near the family home and many couples now pay for the wedding themselves, so quite rightly, feel entitled to make the decision themselves and go for a region that feels right for them.
Step 4  Choosing your Venue
Once you've chosen the area you want to get married in, you can start to look at all the interesting and varied venues that are available.  There are so many possibilities, it's really exciting.  We can't advise you on all the alternatives, but we are experts in the country house wedding weekend and we have 2 venues for weddings in Somerset!  We think this is a great way to get married, if you are looking for a relaxed few days, centred around your wedding day, but with a day either side to enjoy the company of your family and friends.
At Widcombe Grange, a festival style wedding works particularly well.  It allows you to make the most of the 22 acres of grounds, lakes and woodlands, while providing your guests with a unique place to stay the night – yards from the party.
Or, at Tone Dale House you have the luxury hot-tub on the terrace, where you could enjoy some chill out time and a bbq the day after your wedding – so much more enjoyable than packing up and leaving the morning after your big day!
Step 5  Wedding day food
Choosing your wedding food is as individual as the rest of your plans.  We think the number one priority is to feel relaxed and confident in who you choose, so that on the day, you are enjoying yourself, not worrying about the food or service, our past couples tell us they prize this highly.  We can recommend chefs who we know, trust and work closely with, but we also spent some time sharing some more tips about choosing your wedding caterer on this blog too.
Wherever you choose to have your wedding day, have a wonderful time.  Enjoy the planning of it and make sure you do it your way!