Large Houses To Rent For Hen Parties
A hen party is a once in a lifetime event for the future bride and it's fun to be part of it. Usually the bridesmaids are the organisers. But you can break with tradition and organise your own if that's what suits you.
It might be that you've always had in mind what makes a good hen party weekend. Or perhaps you're looking for some inspiration? Having had plenty of experience renting out hen do houses, we can help.
The benefits of renting a hen party house for a weekend
Going away as a group is really exciting. You're all together and in the party mood. Going out for a single night isn't really enough time to enjoy this fun event, but a weekend away gives you the opportunity to really have fun together. All the group can mingle over the weekend, perhaps making new friendships and cementing old ones.
A hotel doesn't give you the big house experience of having your own private space with your friends for the whole time you're staying. There's no timetable to keep to and no other guests to invade your space.
Arrange entertainment for your hen party
Hen party groups really love evening activities such as cocktails and games. You learn to make a cocktail, play games in-between and get to drink every delicious cocktail you make. It's great fun and one of the most popular activities.
For daytime fun, it works well to plan one activity as the focal point. Some large houses have onsite facilities for this – maybe clay shooting, laser clays or horse riding. Further afield there are opportunities for a whole range of activities – quad biking, axe throwing, a barista experience, dance classes.
We'd recommend looking for a house with a games room, for day and night entertainment. It might get competitive – some groups form teams and have prizes for the winners. It's a top facility to have and never fails to be a big hit with our groups.
Have a big celebration at your hen do house
Consider having a grand feast as a highlight of your weekend on the Saturday night. Pick a house with a big dining room, so that everyone sits comfortably together. Candles lit, music playing, glasses topped up with wine and something delicious to eat.
Our party houses all have recommended caterers, tried and tested, so you know that the food will be great. We think it's a lovely idea to have a meal cooked for you. It's a special treat for a special occasion and none of your group has to spend time away from the party, cooking or washing up.
Rent a house to relax in too.
Down time is important for any weekend and it's wonderful to spend time chatting together over coffee, having a late breakfast, or sitting by a roaring log fire, not being in a rush. A good party house with a hot tub has even more relaxation opportunities, whatever the weather, or time of day. It's a perfect place for after dinner, gazing at the stars and chilling.
A house with a pool is a big attraction for a hen group. On a lovely sunny day, it's ideal to spend some time making the most of the loungers by the pool and a barbecue lunch would be an easy, relaxing way to dine outside.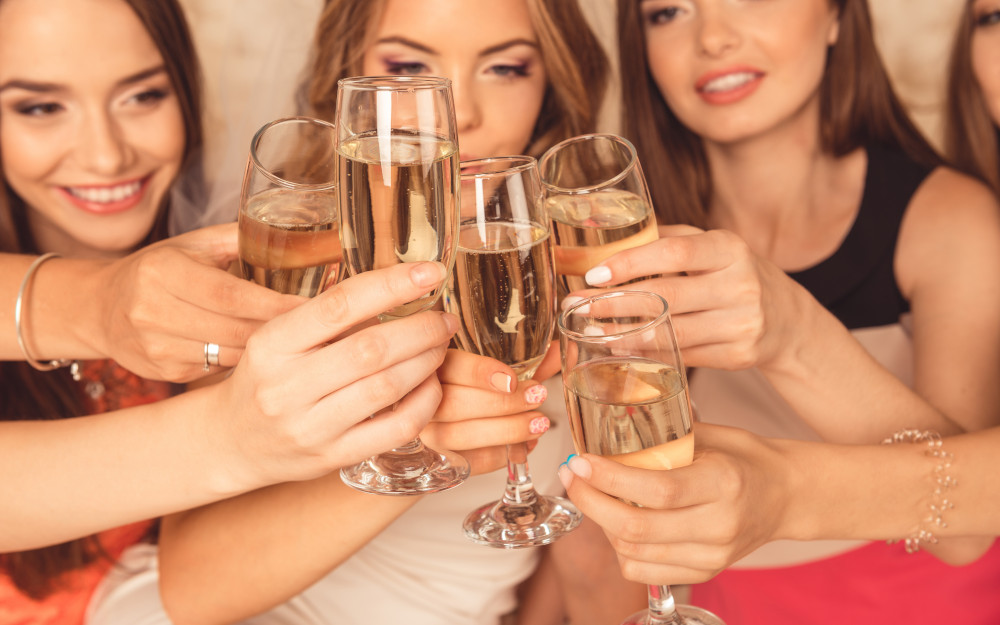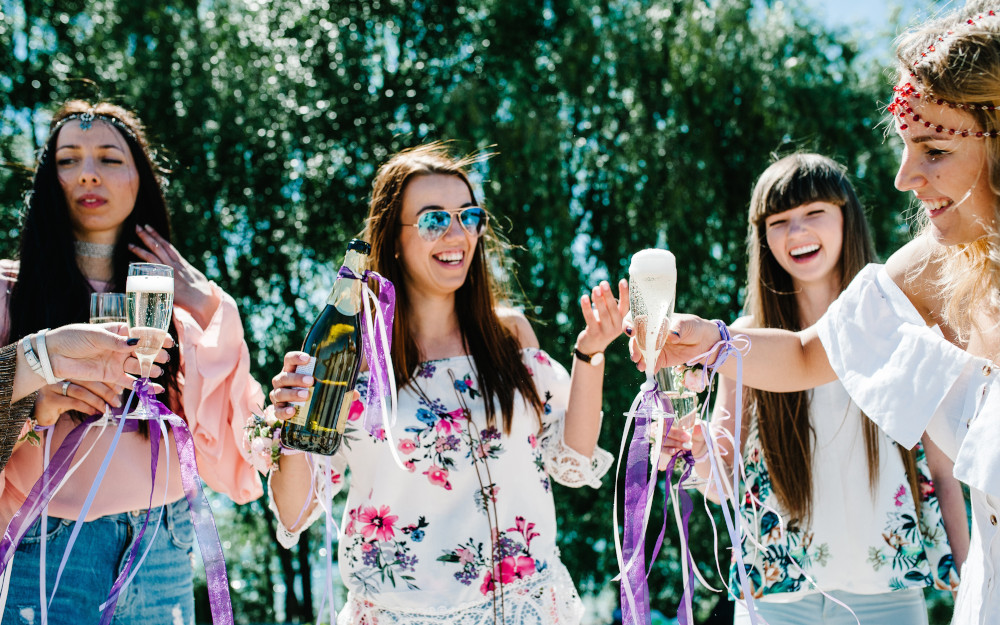 Don't take our word for it – we 're obviously biased! Read our Testimonials to see what our guests have thought of us.
Houses that take hen parties…